---
<! -- -->

Customer Reviews

Write a Review

Ask a Question

Filter Reviews:
supplements
energy
liver
difference
body
health
diet
customer service
capsules
company
08/12/2022
Erin S.

United States
Game changer for MTHFR!
I am currently taking 1 capsule of Beef Liver and 1 of Beef Organs per day. It has been a game changer for my anxiety levels and feeling overall nourished and getting the B vitamins and folate that I need for MTHFR. I'm also currently slow tapering an SSRI, which depletes vitamins and energy, so i'm thankful that this in some sense helps with that! Been able to sleep better and have more energy during the day by taking these.
08/11/2022
Andre C.

United States
I RECOMMEND TO EVERYONE
I LOVE THIS STUFF. I TAKE IT FIRST THING IN THE MORNING AND AGAIN BEFORE A WORKOUT. ITS GREAT FOR WHEN I FORGET MY ACTUAL LIVER AT HOME. IVE NEVER FELT BETTER. EVERYONE NEEDS LIVER BECAUSE....LIVE..IS..KING!!!
08/09/2022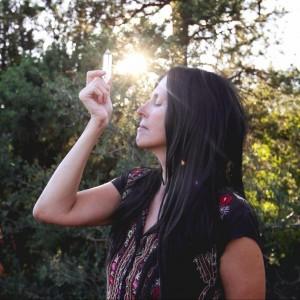 JA
Julie A.

United States
Indispensable for me!
I have Crohn's disease and am always on the edge of vitamin and mineral deficiencies. Ancestral Supplements' beef liver and beef organs have been indispensable to me. I definitely notice a difference when I take them consistently. I am so thankful for these products.
08/07/2022
Anastasia M.

United States
Enjoying
I really do enjoy this product. I feel like it has improved some of my fatigue. I have been taking it with the wild caught fish eggs. I think it's a good combo. Though it is expensive I think I will repurchase and hope to try some other products of Ancestral supplements.
08/04/2022
Kathleen R.

United States
I love this product
I feel so much better when I take the Grassfed Beef Liver capsules regularly. I was not being consistent for a while but since I got on track and have been taking the suggested dosage regularly, I have more stamina and my mental claritzy has improved. Thank you!
08/04/2022
Melissa

United States
Excellent quality!
I am so happy that I found Ancestral Supplements! As someone who has tried aggressively to find clean, grassfed *****/gland supplements for myself and for my local co-op, these supplements are EXACTLY what I was hoping for. I have been taking the liver and the minerals formula for a couple of months now, and feel a huge difference in energy and a decrease in overall inflammation. As someone who does not love eating liver regularly, I love that I can still consume it regularly using the AS capsules. I am forever grateful that AS has made and offers such clean and unique products. In a world of unhealthy trends, poor quality products, and product safety concerns...having this quality line is so important.
08/04/2022
Bud M.

United States
Beef Liver
This supplement is helping me achieve my fitness goals. My energy level is much improved probably because of the bioavailable B vitamins. I will definitely continue using this product
08/03/2022
Tim a.

United States
Best Beef Liver Capsules
The BEST quality in Beef Liver Capsules! Ancestral Supplements are our only "go to!"
08/03/2022
Dana G.

United States
A must have in pregnancy!
I truly Feel like this has helped with my overall energy and health. It bumped up my iron and copper levels for pregnancy and I feel Great taking it
08/03/2022
James c.

United States
AS are amazing and noticeably superior to any supplements I have taken previuosly.
I started out with the Beef Organs and within an hour I noticed I had a sense of well being or one might say a sense of mild Euphoria. My gut told me this is how we should feel when we consume proper nutrition. Most of the foods produced by corporate farming are nutrition-less. I have since added Liver, Bone Marrow and the minerals. My wife and I both like them and we have eliminated many supplements we were taking. We are now going to add **** and FEM to our regimen. Feeling better every day and expect this trend will continue with these super nutritional supplements. My hat is off to Ancestral Supplements for the outstanding products they offer. Highly recommended!
08/02/2022
Lacy

United States
Liver is KING
Liver really is king! I'm so happy I decided to give these a try. I feel great and my eczema is totally under control! I wish I had found Ancestral Supplements sooner!
07/29/2022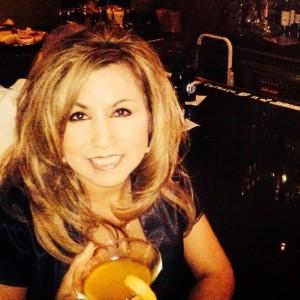 C
Carolina

United States
I came back to life
I started taking just the intestines but in 1 week of using this product, I knew that I needed to try more of their supplements. I bought the thyroid, liver, kidneys and bone marrow. I have been diagnosed with ankylosis spondylitis, hypothyroidism, interstitial cystitis, colitis, IBS, diverticulosis, gastroparesis and so on. I have so many doctors and was taking so many prescribed pills that I no longer felt that I was alive. None of these prescribed pills had done anything for me. In 1 week of taking these products my life has change so much. It's truly a miracle. Even though I'm not 100% pain free, my lower back, hips and legs pain still constant but way much less than how it was in the past. I'm impressed with your products and wish everyone I know could start taking them too. I also have no words to describe their costumer service. It's just awsome. It feels like you are talking to a family member or someone that truly cares. None of my doctors had ever made me feel this way. They just write stuff down or say the usual phrase that "I need to learn to live with pain" Ancestral Supplements listen to all my medical concerns and even though they never promise me to be pain free their Supplements speak for themselves. Thank you to all these amazing team.
07/26/2022
Luke

Canada
Excellent Quality!!!
I really enjoy the daily Beef Liver supplements! The liver always gives me a big energy boost and makes me feel positive for the rest of the day! I originally got recommended this product from Ken D Berry (MD) who runs a YouTube channel on personal health. Great guy and awesome sponsor of this wonderful product! I've already recommended this product to a few friends of mine! 5/5!
07/25/2022
Connie A.

United States
These supplements work
The thyroid is doing the job. My doctor is having me take 2 capsules when I wake in the morning. Waiting one hour before I eat or drink anything besides water. She is very happy with my new numbers from my last blood test since I only have half a thyroid gland. Thank you for all the information and help with how to take the supplement. I do have good news. My doctor has taken me off one of my high blood pressure medications and we are working on lowering the dose of the second pill and then totally off the medication. I have been working hard with a person on my diet and another person on my physical self.
07/24/2022
Hunter H.

United States
NO taste
great quality, no taste, love this live supplement
07/24/2022
Lindsey M.

United States
Amazing Product!
I love the capsules. I feel I've had more energy and my nails are growing better than they ever have. Customer Service was responsive and courteous - I will be a consumer as long as this company is around. :)