---
<! -- -->

Customer Reviews

Write a Review

Ask a Question

Filter Reviews:
supplements
energy
adrenals
fatigue
difference
stress
life
company
sleep
support
05/02/2022
Joshua W.

United States
04/24/2022
Nicholas B.

United States
Premium quality results for a premium quality product.
All of the symptoms of weak adrenals - Low or high blood pressure, anxiety, low energy, etc. Have all drastically improved in the time I've used these glandulars. This company is the real deal and the owner is wonderful. Do not hesitate to purchase. This is definitely a strong product and as always with glandulars starting slow is a must. The dose I take daily is 3 (throughout the day) but it took a few weeks to work up to that. If you struggle with weak adrenals, these can definitely help pick them up.
04/15/2022
Terry P.

United States
watching for changes
ordering and receiving your product was very simple and fast. Watching for changes is a slow are arduous process. I can say what we are giving is having no adverse reactions, but not sure it is helping with the response we are looking for. It is still early in our dosing, so I am not too concerned. In fact, I am looking at adding in the thyroid version to our routine. Hormones are a funny thing to work around and responses take time. I am just happy to have found your company and to use your products. thank you.
04/12/2022
Rafael S.

United States
04/05/2022
Crystal J.

United States
A-m-a-s-I-n-g
I was on a border to buy this one or not and I'm glad I did. It does a make a difference only with one pill. I added it to my regular routine and I noticed a difference in almost a week. I think this one will be a permanent addition to my ancestral supplements routine
03/28/2022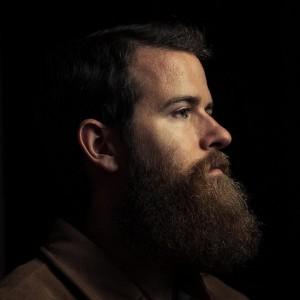 J
James

United States
I Got My Energy Back!
I was out of town visiting an old friend and when I came back, I finally got to try the Adrenal and Thyroid supplements from Ancestral Supplements. And let me tell you . . . I LOVE them!! I got Covid back in late December and I have been dealing with serious fatigue ever since. It wasn't until I started taking the Adrenal and Thyroid supplements that I FINALLY got my energy back. It is like night-and-day with how much energy I have.
03/25/2022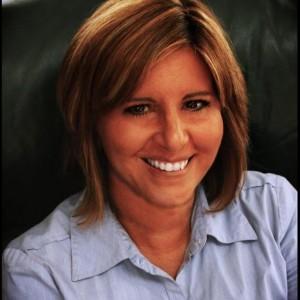 SM
Sheryl M.

United States
Amazing Supplements!
The quality of Ancestral Supplements are far beyond anything else out there—these are definitely different in a good way! They work to actually strengthen the body's systems at the cellular level instead of just putting a band aid on it like other supplements. Give them a try and remember to start slow and basic at first. I am a health practitioner so I will be recommending these to my clients, also.
03/24/2022
MARY L.

United States
Best Supplements on the market!
I know I've told you before, but I do think you have some of the best supplements on the market. I take the Adrenal supplement and quite frankly would be flat out exhausted all the time if not for them, so thankful!!
03/17/2022
Teresa K.

United States
A miracle!
I think something beautiful happened to me today. I got the Adrenal support in mail today. I took one and drank lots of water. Today I felt like myself. I just took another because I fell asleep from the other and will stay with 2. I have suffered greatly from major depression disorder but I feel after all these years I am better and getting back to myself. I am very happy Chris. Just thought you should know.
03/14/2022
Matthew M.

United States
Relaxing
First time I took this I felt almost euphoric. I have been taking it for awhile and every time I take it I feel pretty relaxed. Day to day if I ever feel stressed I'll usually end up taking this. Placenta helps with stress too in my experience.
02/21/2022
Shane O.

United States
A+
Best adrenal supplement I've found thus far. Helps with mental clarity as well as stress significantly reduced. Would recommend.
02/05/2022
Suzette P.

United States
This nutrition is one of the best
One of the best nutrition and they are all the best When the kidneys are not filtering and your skin is puging with fungus (eczema psoriasis etc) say no more you know the adrenals are down. The glandulars pick it up and get things moving .
02/02/2022
Lynne A.

United States
Great Product
I have been using Adrenal for 30 years. I have tried all kinds of different brands and some worked and some didn't. Ancestral Supplements is all that I use any more because it works! If you have adrenal fatigue, get their adrenal substance and their thyroid - they are often interconnected. Eat clean food, drink clean water, and take Ancestral Supplements. (I take the Kidney, Liver, Heart and Brain supplements.) Best ever!
01/31/2022
Ivelisse J.

United States
Excellent product!
Great experience so far! It is very helpful reducing my levels of stress so I can sleep better. Very satisfied with my purchase. Thank you!
01/30/2022
Karen D.

United States
Grass Fed Adrenal
AMAZING product!!!!! Has helped me immensely! ….especially in the afternoon when I'm feeling lower energy and overly taxed. So thankful to God for this product!!!
01/29/2022
Melanie M.

United States
Works
I take this for adrenal fatigue. I only need a quarter of a capsule a couple times a week. It is very powerful and gives me boat loads of energy. Thank you for these great supplements!