---
<! -- -->

Customer Reviews

Write a Review

Ask a Question

Filter Reviews:
supplements
energy
Beef Organs
products
health
liver
body
benefits
customer service
Brian
08/12/2022
TC E.

United States
Get some!
In my humble opinion you can't go wrong taking these whole food supplements. Whole body nourishment.
08/10/2022
Jeff B.

United States
Great supplement
This is a great overall ***** supplement that I wanted to try. I have experienced increased energy and sleep has improved. It is a good addition to your daily intake, especially if you don't eat heart , liver , or other ***** meats.
08/09/2022
Beth A.

United States
Finally, something that actually works!
I'm taking Beef Organs, Pancreas & the Thyroid Glandular (from my chiropractor), and I am overjoyed, thrilled, delighted, down right happy with the 2 week results! Great sleep, no morning grogginess or stiffness, no constipation, swollen glands/lymph no longer swollen, supple, moisturized skin...I look like I've had a healthy Botox!, no plague in my mouth in the morning whether I remember to brush or not, flexible, shiny nails, seemingly endless energy...haven't hardly had the TV on in 2 weeks, vitality, clear skin, shiny hair, little red veins in eyes almost gone...and so much more! My son is 28 and has struggled for vitality since birth...we only eat organic, no sugar, no wheat and yet no true health! He started taking your products with me, and quickly started seeing results! Thank you for caring about yourself and your family and thank you for then being willing to share your knowledge with the world!
08/05/2022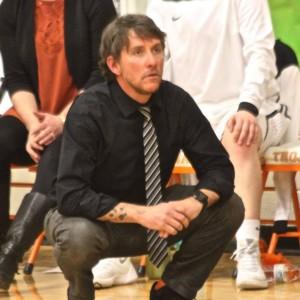 CB
CRAIG B.

United States
All the power of a 1000 grazing cattle!
Ok, no but really, absolutely fantastic product. I had no issues adjusting to the dosing, they're easy to take and after several weeks I feel very energized and good/better overall. My appetite also feels more under control and my performance in the gym and on the hiking trails has been excellent. Highly recommend this.
08/04/2022
Christina H.

Canada
Great addition to baby's diet
I took these a couple years straight before getting pragnant while consuming an animal based diet. After my baby was born and was eating solids, I opened the capsules and put them in his bottles and then his yogurt and smoothies. For a few months now he likes to eat the capsules like candy. He loves these. He chews on them and eats them and enjoys opening them up and dumping them into his mouth lol it's very funny. But we bought another brand during the pandemic when I ran out and he wouldn't touch them! They were "Argentinian grass fed liver" and then I tried yet another brand that was easier to acquire, and he wouldn't touch those either. So here we are, I wish these supplements were available in my local shops so I could get them quicker and easier but alas, I order directly from the website so they get the profits and not amazon or something. Amazing quality- my baby has very very stringent taste and he won't eat any other kind of powdered liver or organs. These are very good quality, definitely recommend!
08/04/2022
Richlyn J.

United States
Love it!!
I ve been taking the Beef Organs for well over a month now as the initial part of my leaky gut treatment plan. I can say WOW! about the results…. I am continuing to feel better, stronger and am beginning to experience better sleep as a result of becoming healthier overall. Great product and customer service experience is second to none!!!
07/31/2022
Alphonzo M.

United States
Great Stuff!
Works great, love the purity and quality of the product. And you don't taste beef liver or organs which is a plus for many of my clients!
07/30/2022
Tracy L.

United States
Beef organs
Love these products and will continue to use them & tell everyone I know about them!
07/25/2022
hd

United States
Ethically sourced, good quality
The beef organs one was recommended by my doctor for my anemia. I can only take 2 pills a day because the supplement is a bit pricy, but I hope it's helping, and I'm pleased it's good quality and ethically sourced. I haven't had a blood test to check my iron levels but when that happens next May, I'll have more tangible evidence if the supplement is making a difference for me. I'm sure there'll be more noticeable effects if I were able to take more capsules per day, but I have to take other supplements too, so the expense is defiantly an obstacle. That being said, I would recommend this product.
07/24/2022
Robin G.

United States
Reversing my aging!
These are truly a daily staple! 3 In The morning and 3 at night and I don't have "old lady heartburn or gurd". I also have beautiful skin for a 65 year old folks say I look like I'm 40! Can't say enough. These supplements are the real deal.
07/23/2022
Danielle D.

United States
Don't hesitate! Just do it!
I never realized how much it would CHANGED MY LIFE. Just by adding those 2 supplements, and also following a more grassfed meat diet, I haven't felt this good since before my major brain injury 5 years ago, I feel more grounded and the anxiety is still there but I am able to push through it and actually talk myself down. I have been telling anyone and everyone the life changing benefits I have seen. I just want to thank you all for well, existing and changing my life and I know there are plenty of others who could say the same.
07/21/2022
camryn a.

United States
Cystic acne and sleep improved
Since getting the Rona in January 2022, I have struggled with cystic acne. After, seeing the amazing reviews and researching the benefits of consuming beef organs. I decided to go with Ancestral Supplements. My cystic acne improved immediately as well with my quality of sleep. I am sticking to these for life!
07/19/2022
Matt M.

United States
Highly recommend
I can't say enough great things about this company and their products. These really do work!
07/19/2022
Nathalie

United States
So far so good!
I was having multiple stomach issues including IBS, acid reflux, among other things. I had previously taken the Beef Liver supplements and so I thought I would try ones that may have benefit for digestion. I have been taking them for a little less than a month and I definitely feel a difference in terms of bloating and stomach regularity/health. I'm very pleased with the customer service as well. I have asked multiple questions and received very mindful and prompt responses each time. Highly recommend!
07/19/2022
Lynda M.

United States
Best food supplements ever!
I love that these supplements are REAL FOOD and not synthetics! For me it was a gradual overall feeling of wellness and nourishment. I just simply feel better. I was told I'm going through menopause, having hot flashes and rosacea, fatigued...etc. Then I found these supplements, read the blogs, got the recommended book, Primal Fat Burner by Nora Gedgaudas and started making changes in my already 10 year holistic health journey. Fast forward, I now have no hot flashes, sleep better, face clearing more and more. I'm fairly sure that I had a nutritional deficiency and these supplements really helped fill in the gaps. I've spent thousands of dollars and countless hours reading, researching and trying different supplements, some things would seem to work for a while but then something would go off balance. Nothing works over night, but give it a chance, it's food, it's nourishment, it's just good for the body. Those synthetics are not, they can throw you out of whack and balance some place else. Your body knows how to utilize real food. Thank you Ancestral Supplements. Please DON'T ever stop making these quality food supplements!!!!
07/13/2022
Tiprtst

United States
GRATEFUL!
So far, so good in just a few months! Since adding your supplements to what I have been taking for 13yrs, and will continue to take because they helped me recover, I've noticed a difference in my 'elimination' (it's more 'normal looking', like before I got sick)...also, (and this is hard to explain because it's a 'feeling' more than something 'physical' I can point to), my body 'internally' is feeling more '?solid/whole?'...more of a recognition of 'well-being' that I used to remember...if that makes any sense.