---
<! -- -->

Customer Reviews

Write a Review

Ask a Question

Filter Reviews:
Thyroid
energy
supplements
health
liver
Brian
difference
results
company
body
05/16/2022
Beverly V.

United States
Ancestral Beef Thyroid has kept me "steady"
I have Graves' Disease, had my thyroid ablated 25 years ago, chose to step away from conventional medicine, and have been using beef thyroid as a supplement to replace what my thyroid does not produce. Ancestral has been a great product and supplier of what I've been needing.
05/11/2022
Andy W.

United States
Great Product
After a recent blood test I had sub clinical hypo thyroidism. Further testing showed antibodies that indicated hashimotos. I started taking Beef Thyroid and now my subsequent blood tests have all come out normal. I also tend to have a bit more energy through the day!
05/07/2022
Christa

United States
Thyroid Panel
We just received my sons thyroid panel back and it looks great! Thank you!
05/06/2022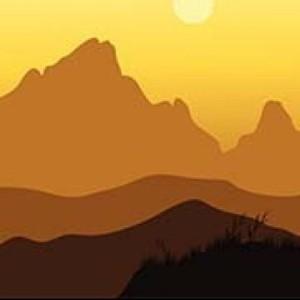 SH
Sue H.

United States
Outstanding product!
I wanted to let you know that after many attempts of trying to balance my hypothyroid condition, I finally have awesome blood work! My numbers were all in the center of the range. Thank you so much for having such great glandulars!
05/03/2022
Sherri C.

United States
Best ever supplements and customer service!!!
Outstanding customer service, supplements and health coaching!!! I finally have more energy, motivation, stamina and better sleep with much thanks to Ancestral Supplements in all these areas. It has been an extremely long process for me over many years to get here, but the greatest and quickest results of this very long journey have come after adding back into my supplementation the Ancestral Supplements. The Thyroid and Adrenal have seemed to help me the most. I have had to take up to 13 of the Thyroid and 7 Adrenal a day (which is incredible). I'm sure this would be way too much for just about anyone else and would cause extreme problems for them. So please don't do this unless you have someone that really knows what you need. Start very low and slow so that you do not have a healing crisis! I am taking about 5 other of the supplements currently which have all contributed to this wonderful improvement in my health. Also, I am amazed that they actually changed their web site after I mentioned some of the difficulties I encountered with it. Now it is incredibly user friendly, even for me, the technilogically chanllenged one! I am so deeply thankful that this is a company that actually cares about their customers and it is demonstrated in everything they do! Thank you Brian and Ancestral Supplements Team! You are making a huge difference in the lives and health of your dedicated customers!!!
05/03/2022
Marianne A.

United States
This 70 yr. young lady just keeps on going with help from Ancestral Supplements!
From a long time, member of the tribe, I thank you from the bottom of my heart for keeping this 70 yr. young lady moving and feeling pretty good. You have always been there for me when I needed advice with a health problem. I have boasted about your company to 2 of my doctors when I told them I was NOT taking prescription thyroid meds anymore. I had decided to use Beef Thyroid instead. You told me how to slowly transition from my prescription meds to Ancestral Supplements. Beef Thyroid. After 6 weeks my bloodwork was taken, and it was great. Even the dr was impressed. For the first time in a year on prescription meds and numbers not improving... The numbers had finally improved taking Beef Thyroid. I thank you Much respect to Brian and his tribe. Marianne Adams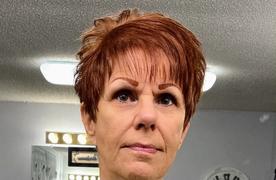 05/02/2022
V M.

United States
Thyroid Product
I already take the thyroid product and love it. Thank you so much!
04/30/2022
Maggie

United States
10/10 Recommend!
I truly have been loving your Beef Thyroid supplement in place of Armour/Synthroid,etc. I've been using since just before getting pregnant and have been using it throughout this pregnancy (currently 32 weeks). My doctors have even been in support of me using it! So thank you for such a wholesome product that WORKS!
04/28/2022
Uylonda B.

United States
I take every day
I take every day without fail because always makes me feel at my best. Thank you for making this product!
04/25/2022
Deziree J.

United States
Beef Thyroid
This is my first bottle and I plan to buy more after this. I love this company! I trust their products and the company really takes care of its customers!
04/23/2022
Parris M.

United States
Beed thyroid and adrenal supplements
Got both adrenal and thyroid supplements when I found out I had thyroid issues and they have helped me tremendously! I feel way more energized, not so foggy brained, and my mood has improved!
04/23/2022
Matthew M.

United States
Took these + got a friend a bottle
I took these to support my own thyroid it definitely helps energy and should be taken earlier in the day because taking it too late in the day can inhibit sleep. I had a friend with a hyperthyroid (undiagnosed) and after taking these he doesn't feel a choking feeling anymore. He would get it randomly during the day. He said he liked the taste a lot so that's good lol.
04/22/2022
Cindy P.

United States
Love this for my Dobergirl
Jasmine is an 11-year-old Dobergirl owned and loved by me. She has had health issues in the past year. Along with other healthy changes to her protocol (raw diet), she is now taking the Thyroid and the Adrenal supplements daily and her health has improved immensely. As demonstrated by her wellness checks and blood work, and her overall behavior. She acts young again! Thank you!
04/21/2022
Anita S.

Australia
Life Changing
My daughters thyroid levels are just in the normal range! First time in years! We will have another follow up in a couple of months, so that would be a more accurate indicator as she would have been on the products for the entirety of that time period. She is definitely feeling more energy and less lethargy! Her blood sugars have also been stable with the best A1c in many years. Life changing for her!
04/20/2022
Eric P.

United States
Have helped
So far I am up to 5 pills I taking slow on purpose as I have Hashimoto Thyroiditis but so far less brain fog more energy Thank you Liver king
04/19/2022
John B.

United States
Good Quality
Good Service (Should not have a minimum character limit when asking for a referral)