---
<! -- -->

Customer Reviews

Write a Review

Ask a Question

Filter Reviews:
supplements
Marrow
Bone
energy
liver
products
health
Brian
pain
Beef Organs
05/15/2022
Cali S.

United States
Love it!
I had tendon damage from antibiotics, so I decided to try this product to help with the side affects. I can definitely tell a difference! I cannot say enough good things about this company and this product.
05/14/2022
Andy

Canada
Health Restoration
I started this supplement couple of weeks ago with beef organs as recommended by Brian, "Liver King." Honestly, I have noticed a lot of improvement within this short time in all areas of my health. My sleep has improved, and cramps and pain are all gone within a few weeks of these supplements. I feel happy again after so many years. After noticing all these benefits, I ordered beef brain and blood vitality for my wife, and she has started seeing the wonders of the supplements. The weakness she used to experience has started fading away, and she has started regaining her strength back after so many years. My special thanks to Brian and his team for their excellent customer service!
05/09/2022
Eric A.

United States
Use for Tendon Injury
Now that I have spent a few weeks bringing myself up to a full dose (make sure to follow the dosing recommendations email sent by the good folks at the PR department!) it seems like this supplement is helping me make progress in healing and strengthening after a nagging tendon injury. The PR dept is extremely helpful with any questions regarding any of their supplements, and this supplement has caused no unwanted side effects. Definitely recommend!
05/02/2022
Jonathan Q.

United States
Awesome
will purchase again! I feel awesome
04/27/2022
Devin D.

United States
Amazing
Work great get constant energy from them all day! Very satisfied customer that's for sure
04/26/2022
SM

United States
The answer I've been searching for
I've known about nose-to-tail eating and the nourishment you get from eating this way. It's what gave me life years ago when I was very ill but lucky to find an alternative doctor who gave me this type of supplement when other doctors could not help me. But then I was unable to find a reliable and convenient source for these foods. Thank God I found Ancestral Supplements. My goal is to have every Ancestral Supplement in my pantry. Thanks so much for your products and extremely helpful information. I eagerly read every email. And your customer service is superior. We are going very slow but see or feel the benefits sometimes in subtle ways. ABSOLUTELY wonderful and truly a God-send. Healing and nourishing is happening every day. We feel good "all under"! Blessings to you all at Ancestral Supplements.
04/25/2022
Shawn K.

United States
Bone marrow
Since taking this product my joints have felt better. I train 5 days a week and this has definitely helped with recovery.
04/23/2022
Sophia J.

United States
Awesome Product!
Originally from the Caribbean Islands, we ate everything fom nose to tail, and everything in-between! I love your products and happy to see where it's sourced from. It makes this old gal feel like a spring chicken! Keep up the great work! I'm always happy to support a small business!
04/22/2022
Marc L.

Canada
One of many great supplements!!
Sometimes as busy as I am, traveling and being in and out of the office it's hard for me to pack some bones with me and get my dose of raw bone marrow, this supplement is the perfect fill in for when I just can't get my hands on real bone marrow....since I started the liver and bone marrow diet I feel better, sleep better and I'm starting to get in better shape!
04/22/2022
Alexander N.

United States
Effective supplement
strong testosterone support
04/20/2022
Hunter

United States
Stack with beef organs
I added the bone marrow to my routine I'm taking 2 of each in the morning and 2 at lunch. I have honestly seen a big difference in my drive and energy I think with the combo of your supplements, and cutting out all the processed garbage I am on a great path.
04/20/2022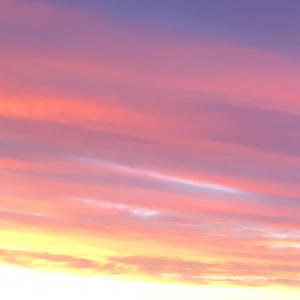 NS
nicolette S.

United States
Love this!!
I have been taking bone and marrow for about 2 months now and I have noticed such a difference in my teeth! They look healthier whiter and feel stronger. I take it with liver and kidney and tallow and they all work wonderfully together and give me energy for the day !
04/19/2022
Alicia

United States
THE BEST!
Bone Marrow is a delicacy around the world! I can't believe I've been missing out all these years! I'll never be without these supplements! First of all, Kevin is AWESOME! He has been helping me through this journey to a new healthy me! So quick with responding, and being thorough with my questions, and concerns! I've been struggling real bad with gastrointestinal symptoms, sluggishness, headaches and so many other symptoms, with no relief or answers from Doctors. This supplement is hands down the BEST I have ever tried, and trust me I've tried so many, I've spent 1000s with no results! My gastrointestinal symptoms are now under control, my energy levels are out of this world. I don't wake up feeling sluggish and sick anymore! I was so depressed over my health/symptoms! It feels so good to have my life back after struggling every day for over 2 years. If you don't have Ancestral Supplements in your daily routine, you better grab them now! I'm currently taking the Beef Organs, Bone And Marrow, Living Collagen, and Minerals. I will definitely be adding other Ancestral Supplements as I go through this new healthy journey!
04/19/2022
Ann P.

United States
Excellent Products!
I am so Thankful to be a part of the tribe! I can truly say that I have been greatly helped by taking the Beef Liver and the Bone and Marrow. I have more energy and my body is healing where it needs to, I am looking forward to trying the Beef ***** Complex. Thank you for reaching out and caring that people are reaping the benefits...it's so important. Blessings!
04/18/2022
Sandra P.

United States
Bone and Marrow
I think these supplements are the best. While taking this supplement I feel very good about staying healthy. Right now I have around six of your products and love them all. Thank you for all your hard work to keep us healthy.
04/18/2022
Allan K.

United States
Supplements
Products, service and support are exemplary. Ancestral is very responsive to inquires and consistently point you in the right direction.