---
<! -- -->

Customer Reviews

Write a Review

Ask a Question

Filter Reviews:
supplements
Marrow
Bone
energy
products
liver
health
pain
Brian
company
08/12/2022
Kathie S.

United States
Utilizing for dental implant bone regrowth
I feel like this has been amazing for my dental work and jawbone regrowth. I've healed exceptionally well and have had no pain. I contribute this success to the bone and marrow supplement!!
08/09/2022
John M.

United States
Fantastic product and amazing company
Thank you so much for the guidance and support, and for cheering me on! You are all a fantastic company in every way and the products are superior. I have much more energy and I can't wait to see what the blood work shows
08/07/2022
Jamie M.

United States
The Missing Link
I started using Ancestral Supplements after I broke my back. I heard that they could help with the healing process. I have been using them for two months, and I can tell they have been essential for my body's recovery. I am an athlete and am always pushing my body past its limits, so I needed something that would sustain and strengthen my bones, ligaments, joints, and muscles. I know these supplements were the missing link in my regiment before. Thank you, Ancestral Supplements! -Jamie Mitchell Big Wave Surfer, Athlete
08/07/2022
Colleen S.

United States
No pain to shoulder :)
Great product. I'm taking Bone & Marrow along with Trachea to help with my shoulder pain. It lubricated my shoulder to where I have 95% mobility with no pain.
08/05/2022
V.C.P.

United States
Remineralized teeth!
Have noticed over the years that the dentin within my teeth was shrinking. Teeth became more & more transparent over the years. Learned that this is a common occurrence with those who have Hashimoto's thyroiditis and hypothyroid as I do. Dentist told me it was the enamel, but I knew it wasn't. I cannot tell you how many supplements, and combinations of supplements I have experiment over the years to remineralize my teeth, all with disappointing results. In October of 2021, I had a mishap that resulted in the 5th metatarsal bone of my left foot breaking. Luckily, no surgery required, but I had to wear a cast for 2 months. Found Ancestral Supplements Bone Matrix & Marrow and thought that this would be an excellent supplement to help heal the bone. Took the recommended 6 each night, along with Magnesium and Vitamin K. X-rays showed great healing throughout the process. Noticed the occasional pain in my hip has gone; curious to see what the next Dexa-scan shows. Very important to keep the bones strong, especially in these post-menopause years. BONUS: One day I noticed that my teeth no longer had that transparent appearance. Had to check it out in bright light using a magnifying mirror. My teeth had completely filled in! No other supplement had done that. I have a new dentist, and receive constant compliments from him and his dental technician staff for my teeth and gums. I give plenty of credit to this supplement! I had to decrease the amount of capsules I take each night due to calcium deposits in my hand joints. The magnesium + Vitamin K aids in absorption; perhaps months of 6 capsules resulted in more than my body could absorb. The swelling has gone down over a few months since decreasing the dose, but I intend to stay on a maintenance dosage of 3 capsules per night. Excellent product, with blessings to the animals that made this possible.
08/03/2022
Tim a.

United States
Great Supplements
We really appreciate Ancestral Supplements! We just ordered more! Great quality! Our first pick - Ancestral aupplements!
08/03/2022
John G.

United States
One of the best...
supplements being marketed. I am in my early 70's and I can definitely feel the difference after taking these for one month.
08/02/2022
Lacy

United States
Healing my skin!!
I reached out to tribe support to help me choose the best supplements for my skin. Bone & Marrow was recommended and I'm so glad I decided to try! My eczema has cleared up and my cystic acne is also healing. I've been struggling with bad skin for a long time and I have finally found a solution! Thank you!!
07/31/2022
Robert C.

United States
I Feel Better
It's difficult to judge supplements objectively. I haven't been taking Ancestral supplements long, about 45 days. During this short trial I can honestly say that I feel better and stronger, even though since I started taking Ancestral supplements I've been diagnosed with prostate cancer that may have spread to my spine. Tomorrow morning I'm having a body/bone scan that will serve as a determinant. This may seem insignificant considering the bigger issues but to me it's a big deal. It's been years that my body hasn't been able to form shaped stool. I've tried so many prebiotics, probiotic's, billions of this and that to no avail. Within two weeks of using these products I now have normal stool. I'm ecstatic! I take five different supplements and unfortunately I can't tell you which one did the trick for me. I hope this has been helpful.
07/29/2022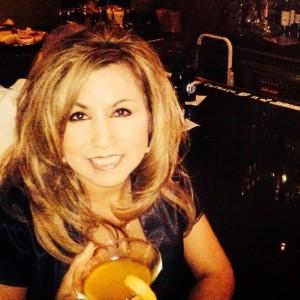 C
Carolina

United States
I came back to life
I barely started with your products and even though I'm not 100% pain free, my lower back pain, hips and legs still constant but way much less than how it was in the past. I'm impressed with your products and wish everyone I know to start taking them too.
07/22/2022
Denise J.

United States
07/20/2022
Art

United States
Energy
I'm a 46 year old man with 5 children ranging from 12 yrs old to 9 months . These supplements keep me energized all day and help me fulfill my responsibilities as a father, partner, and employee. Thank you for your contribution to me health and overall well-being. My family and I appreciate you very much!
07/20/2022
Eunice

United States
One happy customer
The first product I bought from your company, I would say that I stumbled on it while looking for the right product to heal a humerus fracture that had remained wet for over one year. That is way back in 2016. I bought bone marrow and within 6 months my Doctor was suprised by sudden quick recovery. With time I stopped buying from Amazon since they don't ship to Kenya, my country of origin. I relocated to Massachusetts through green card and again I started regular purchase of living Bone and Living Collagen. With time I have added the Beef Tallow, Trachea, and Intestines/Tripe. Your products have healed my chronic anxiety and panic attacks, as well as IBS. I cannot begin even to talk about energy and sense of well being. I always ask, where you were all my life. Now that I have hit half a century I want products that can minimize old age little troubles, and your products fit the bill perfectly. Once more I am grateful for showing love to humanity through your dedicated service.
07/19/2022
Lynda M.

United States
Why not? Want to feel better?
My body and energy is just better. I just feel good taking it!
07/13/2022
Tiprtst

United States
GRATEFUL!
So far, so good in just a few months! Since adding your supplements to what I have been taking for 13yrs, and will continue to take because they helped me recover, I've noticed a difference in my 'elimination' (it's more 'normal looking', like before I got sick)...also, (and this is hard to explain because it's a 'feeling' more than something 'physical' I can point to), my body 'internally' is feeling more '?solid/whole?'...more of a recognition of 'well-being' that I used to remember...if that makes any sense.
07/12/2022
John

United States
Real Miracle Pills
This company and its products have truly been life changing for me, in many ways. Prior to Ancestral Supplements, I was an athlete, and since discovering them, they have helped me get my life back. I've been battling health issues for several years now and discovering Ancestral Supplements has been a turning point in my recovery. I have a fairly severe case of an idiopathic chronic pain condition, and long ago I swore off prescription medications as a treatment. Aside from the pain, one of my biggest daily headaches is dealing with the associated nausea. Some days it is a struggle just to get liquids down. On days like these, it is extremely comforting knowing that I can take a handful of pills, and in doing so, I can efficiently consume a healthy serving of real "superfoods". I've also put these to the test. "Like-for-like", and the supporting science behind it made sense to me, but I had to personally test it. I am adamant in seeking holistic treatments for my condition, and one of the best I've found to date is elevation rucking with a weighted vest. On numerous occasions, I've gone out fasted for hours in the mountains and relied on Ancestral Supplements as my primary fuel source AND post-workout recovery "meal". Instead of my health deteriorating, my condition has plateaued and now at the age of 31, I am the fittest I have ever been in my life. Either it's the biggest placebo ploy in the supplements industry or it's the cure modern society has been waiting for and it's right under our noses. I'm going to bet on the latter. I am also a big believer in Brian and his family's mission. If you have experienced chronic health issues and have explored alternative routes, you can easily empathize with their story and understand the intent behind their message. Thank you to the whole Ancestral gang for all your work, it is greatly appreciated!!