---
<! -- -->

Customer Reviews

Write a Review

Ask a Question

Filter Reviews:
supplements
beef brain
liver
energy
difference
Brian
things
company
capsules
health
06/09/2022
Nick V.

United States
Great for anxiety!
It improves your mood & helps you relax. I take 4 capsules every day. Great stuff!
06/09/2022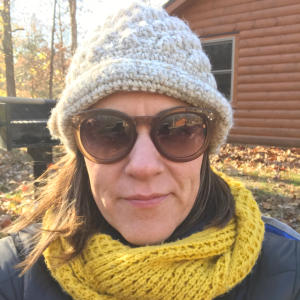 CL
Cathy L.

United States
Help with focal seizures
We have already noticed a significant difference in Dave's (husbands) health. Since this past Sunday he's almost been completely dizzy free, when I say "dizzy" The dizziness he feels are actually cluster focal seizures that he has. So we are thinking between the supplements and his new ketogenic diet does they have to be the reason why he's feeling so good! I'm gonna put another order in and I'm gonna add the fish eggs to this order this time. Additionally, I want to thank you so much for your help I've told a couple of people about your company and I want to thank you so much for offering veterans a discount it's so appreciated!
05/09/2022
Francis M.

United States
04/26/2022
Tanya

United States
Helps with my ADHD
I just wanted to say that the Beef Brain is helping with my ADHD; I was able to get off Adderall after being on it around 30 years.
04/13/2022
Tanya P.

Canada
Love this supplement.
In fact, I love them all. I have ordered a number of them and I take them each day.
04/12/2022
Kathy

United States
Love this product!
I'm doing great. I have noticed things....like my hair grows faster, my nails seem healthier, and my hair is also healthier in the midst of my bleaching it every twelve weeks. My skin is looking good, but I have also been using Marula Oil, which makes a difference as well. I also had a significant injury on my hand, and the healing process has gone very smoothly. While I have always been a good healer, I do think that the glandulars also are playing a role in that. I am convinced that these glandulars are the way to go for me when it comes to supplements. I have so many sensitivities to so many things in supplements, and it feels like these glandulars are kind of taking over my body's need for supplements. I have purchased 49 bottles of them so far. I'm stocking up for the shortages and also Pharma's push to take over the supplement industry, with glandulars being part of the first phase. All of my opened and unopened bottles are in refrigeration. Please tell Brian that his personal connection early on in my awareness of this company made a difference. He is great at customer connections and also in simply selling his product. Of course, the product must be worthy, and I believe yours is.
04/12/2022
Luc T.

Belgium
Very promising product
Perfect support. Promising product effects, but too early to confirm.
04/07/2022
Hernan V.

United States
The Best suplement ever
The Best suplement ever. Ancestral suplement has the Best suplement on the market
04/06/2022
Sridhar G.

India
Super products
I feel fresh n bright ,very good product no more morning hangovers thanks Mr.brain
04/01/2022
Jane L.

United States
Improved Sleep and energy
I have been taking the Beef brain supplement you sent me, along with the Bone and marrow supplement, and the Wild caught fish eggs supplement for approximately 2 weeks. I am taking one capsule of each supplement twice a day (a.m. and noon). I'm increasing each supplement one capsule per week. I am definitely starting to feel better. Because I have parkinson's disease, I suffer with extreme fatigue, and poor quality and quantity of sleep. Since I have been taking the supplements, my energy has definitely increased and I'm sleeping much better at night. Last night I slept soundly through the night which I haven't done in years ( I was diagnosed with parkinson's in 2009). I really feel that these supplements will make a difference in my life. I am excited about my future as I continue to take these supplements.
03/31/2022
Frank M.

United States
Pancreas
I believe it is working phenomenally well since I can monitor with my G6 big improvement I take multiple supplements from you liver organs brain tallow every year I get massive blood test getting a new one now we will see the comparison I will let you know, Expecting great things Frank Marino I see one of the top 50 doctors in the country you get him on board it will be huge Frank Marino
03/24/2022
Carol M.

United States
Cured my Dog's Cognition Decline (aka Doggie Alzheimer's)
My dachshund is only 10 years years and was starting to suffer from doggie alzheimer's. He would wake up, wander around the house, bumping into things, all confused and scared. I wrote Brian at Ancestral Supplements and he recommended I try 1 capsule of Beef Brain for an 8-12 pound dog. I started out with one capsule per day and my dog improved quite a bit, but he was still having occasional episodes. I then added a 2nd dose, (one capsule in the morning and one in the evening) and he has not had one single episode since then. It is so wonderful to see my dog back to his normal self again.. I can't say enough about the benefit of Ancestral Supplements Beef Brain.for dealing with cognitive decline in dogs. I am forever grateful.
03/16/2022
Zachary R.

United States
The fog is lifted
Honestly the best supplement I have ever used to help sharpen focus and help me learn. I am a college student and this has helped me go up an entire letter grade in my courses which seriously is an achievement. Most of my major in Pharmacology is pure memorization and it has helped me remember the concepts easier. I highly recommend Beef Brain and I will be definitely purchasing more in the future.
03/11/2022
Taylor R.

United States
Faith in "Like Supports Like"
Slowly but surely replacing epilepsy medication with this product. 300 mg of Dilantin decreased since taking Brain, still no seizures. Almost there!!!
03/09/2022
Jonathan F.

United States
Beef Brain
I just started taking Beef Brain a few weeks ago. Going slow working up to full dose. I'm only up to two capsules a day, and that's on the days I remember to take them. Hence, why I bought them in the first place.
02/24/2022
Kim

United States
Brain and fish eggs
I take 2 brain and 2 fish egg Ancestral Supplements almost every morning after breakfast. I also take their intestines and thyroid supplements for gut health and thyroid support. The brain supplements definitely clear up the fog, and there's a noticeable difference when I don't take them for a week or 2. There's a reason Ancestral Supplements have a large following.