---
<! -- -->

Customer Reviews

Write a Review

Ask a Question

Filter Reviews:
MOFO
supplements
energy
body
liver
difference
company
Brian
diet
energy levels
05/14/2022
Tony p.

United States
55 and alive again
Being 55 I did not realize how much energy I had lost until I started taking ****. Wow!!!! I'm sure glad I started. I feel younger now than when I was 35. Great product.
04/28/2022
Noe G.

United States
Amazing products
Man how can I start I feel great. My overall well being and mood has changed drastically I totally recommend it. These products are the real deal
04/27/2022
Samuel B.

United States
When will this be back in stock?
When will this be back in stock?
04/23/2022
Matt

United States
Amazing and effective
Man I'm loving the product! It's been what I was looking for as far as an all in one supplement for me. I've noticed my stamina has increased during workouts and throughout the day. I was able to start right away with 6 capsules a day with no issues. I take 2 at each meal and I've noticed I don't have the need to snack as much between meals which is great.
04/19/2022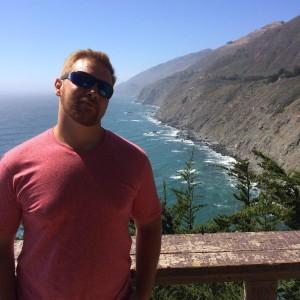 C
Chris

United States
A new me
I'm feeling pretty good these days on a full 6 capsules of each item per day. Just to recap I'm taking AS Liver AS **** Heart and soil Gut H&S Brain H&S Firestarter I actually took 9 of each yesterday and felt great. Usually I'm taking 6 per day For a long time I have struggled with feeling like ****. Changing my diet to essentially carnivore helped a lot, but the organs are an even bigger game changer IMO. This struggle over the last 3 years made me resort to using a lot of cannabis just to feel normal and get sleep. The use of cannabis can be a great thing, but if you overdo it, it comes with it's own challenges. The main challenge is the physical dependence you experience. The challenge for me in quitting was twofold for a while: I had the challenge of my baseline level of wellness that was so low I felt like **** And I also had some withdrawals when I would cease use of cannabis Between those two I have not been able to take a break from the drug for about 3 years or so I say all of this to report that I am experiencing a higher baseline for my overall feelings of well being, but perhaps more interesting is that way that I have had a much easier time in quitting cannabis. There would generally be a few days of horrible sleep when I would quit before, along with brain fog and a bad attitude. Now I have not touched the stuff for a couple of days, and while I do feel some effects of the withdrawal, I feel pretty damn good! The withdrawals are nothing like before, and my baseline of how I feel is just generally higher. I am truly grateful for these supplements! I do think that out of all of the things that I've done, elimination diet, fasting, etc the supplementation and consumption of organs ranks up there with the things that have made the most dramatic changes in the way that I feel. I hope you guys keep doing what you are doing!
04/16/2022
Michael C.

United States
It works!
The **** along with the Grassfed Prostate is a 100% quality of life changer! I just wish the **** was in stock, I will be setting it up on automatic when it is back.
04/12/2022
Daniel

United States
**** I love you!
I love this stuff! My manhood thanks you ancestral supplements.
04/12/2022
Rafael S.

United States
04/07/2022
mark g.

United States
The results are authentic !!
within two weeks you can literally feel the nutrients from this supplement going through your system, and it feels great ! It's amazing to finally take a supplement that brings optimal results to all categories of your daily life!
04/07/2022
Garner

United States
Made my britches move
I think they are great. It felt like it gave me a bit more *** drive. And overall since of well being. Would definitely recommend.
04/06/2022
Tony p.

United States
Outstanding
I can feel my Strength coming back at 54 years old.
04/05/2022
Dwain D.

United States
Won't take anything else
I'm 30, lift weights and box regularly. I've been in the gym since I was 16 and tried all the latest and "greatest" supplements out there. You name it, I tried it. Nothing, not one of them has ever helped me put on lean muscle mass and strength quicker than with ****. I saw the difference in my morning wood and beard even., My wife, little girl, and I won't take anything else except this company's products. They're just top quality. We also follow this up with a pretty natural, whole food diet full of fats but we also indulge in the sweet stuff and the hard stuff often. Still, we've never felt better and just won't even bother stuffing the cabinets with the fake stuff anymore.
04/04/2022
Jonathan S.

United States
Fertility Booster?
I originally purchased **** for the overall male health benefit not expecting much change. I started small and followed the dosing directions closely and once the full dose was a daily regimen, I noticed substantial increases in my overall mood and energy levels prior to my morning cup of coffee and on an empty stomach. To top it all off, my wife and I had been considering a third child for some time and within two months of this product that answer was VERY clear and baby number three is on the way. Was it just good old fashioned effort? Or was it ****? I'll be setting up the monthly subscription on the next order. These are now referred to as "happy wife" pills around here.
04/01/2022
Craig R.

Canada
****
My first two weeks with the **** in February were like wow let's just wake up this old beast. Big surge in power and torque with tools and some heavy heavy lifts (Rig hand/oilfield). Impressive and stoked, a few of the guys who'd like to get some of what I'm taking asked to add some to my next order for them.
03/30/2022
Greg B.

United States
As advertised
The Male Optimization supplement is doing just as advertised. I feel better, with more energy. I'll continue using this product.
03/28/2022
Honey G.

United States
Best supplement I've everything used
My experience was one of a kind, clean energy and feeling like a better new me. I highly recommend this product for any male waiting to unleash there inner beast!