---
Customer Reviews
Write a Review
Ask a Question
Filter Reviews:
lungs
products
supplements
covid
body
company
Brian
everyone
Beef Lung
improvement
09/12/2022
Dawn H.

United States
Couldn't live without this supplement!
I have all of Ancestral Supplement's products but this is the one I benefit from the most. I have trouble catching a deep breath and can't breathe well in high humidity. I NEED this product. On the positive side it helps tremendously. On the negative side it works short term, meaning it temporarily resolves breathing issues but doesn't appear to permanently correct the issue, as I've been taking this for well over 1 year. I take it morning and night. I didn't know I had the breathing issues as bad as I did before feeling the difference after taking Lung. Night and day difference and for me it was immediate within about 20 minutes of the first capsule. The owner is nothing short of AMAZING and he stands behind his products. He truly believes in the benefits of his products and you can feel his passion and commitment when you read his website or communicate with him directly. I've been meaning to do a review of Beef Organs for years but need someone to video my 2 cats refusing to eat their food without that supplement sprinkled on top. Love the company and love the supplements!
09/01/2022
Jennifer L.

United States
Great products!!
Hello, my name is Jennifer and I've been a customer for a few years now....I love your products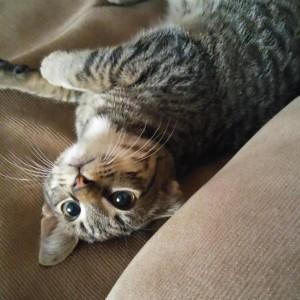 B
08/29/2022
Brittany

United States
Blessings on Blessings
First an update my dad!! He is doing absolutely incredible with the lung supplements after almost dieing from covid. It was the scariest time in my families life and his recovery had the doctors scratching their heads. One doctor at the hospital even wanted to know about your company for treatment in other patients!!! My dad has a lung scan coming up. Hes going to need a nose operation due to not getting any air through his nose. They said they will only allow the surgery if his lungs come back good. I know in the hospital they saw Rheumatoid arthritis damage. But after being on 5 lung supplements a day for months..and see him walk miles a day now. Im really excited and have Faith in God that his scan will show significant lung healing. I definitely will let you know the results! And whats amazing they allowed me to give him the supplement in the hospital because I explained at the end of the day its just food. And that really helped my case. Your products have changed my life. I got my dad on the lung..and saw him healing. Even weird enough his varicose veins have gone about 95 percent away!
08/13/2022
Vanessa

United States
Beef lung is AMAZING!
So I originally ordered 5 different bottles of pills for my son who suffers from leg pains, migraines, and tons of tummy issues. I threw in the beef lung for my cat who has asthma. Hes on a daily inhaler twice a day and has an emergency inhaler. I will open a capsule and put 1/4–1/2 a pill in his food daily. He has not had not one asthma attack since I started this. And most days hes only getting inhaler once a day now. This is amazing stuff!!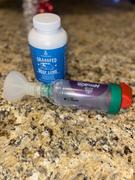 08/05/2022
Edythe C.

United States
Really like this product
I've taken this product because I was fighting a cough I couldn't stop. I've taken 3 pills a day with meals and my cough is gone.