---
<! -- -->

Customer Reviews

Write a Review

Ask a Question

Filter Reviews:
energy
supplements
liver
body
difference
diet
Brian
health
company
customer service
05/25/2022
Allie

United States
Game changer for balancing menstrual cycles & more!
Ever since taking your beef liver, (which I love and ordered more!!) my period pains and cramps and mood-swings and all *** disappeared for the first time in my life. It was a blessing! I am going to stick with beef liver daily, since it's helped me so much! Not only has it made my periods painless and easy, it's boosted my mood, gave me more energy, and I've been taking the Beef Liver for a solid 4-5 months now and I've had nothing but great gains like clearer skin with a more even pigment, (battling melasma), and better sleep, I've noticed it's helped my thyroid balance as well. I'm excited to try many more from this brand, and their costumer service is top-notch! Definitely love supporting their true drive to help others, such as it's helped me. Thank you!
05/16/2022
Isaiah

United States
Beeeef liver
I ended up buying the beef liver supplement. I love it. I feel more energetic and have a new sense of vitality. I have hypothyroidism and possible some other autoimmune diseases. My hormone levels aren't completely regulated yet, so this extra energy is nice. When I don't take it, I feel sluggish and have overall decreased levels of energy and motivation. It's possible it's placebo, but I firmly believe it isn't. Your costumer service is outstanding. I can't believe you reached out to me nearly a month later. I appreciate all the help. I'm extremely grateful for getting into the ancestral lifestyle at such a younge age.
05/16/2022
Hannah

United States
Crazy amount of energy!
I have been taking 3 beef liver capsules daily, and my energy has been through the roof! It's truly amazing! I thought it was normal to feel tired all the time. For the first time in years, I feel awake in the morning when I wake up. Before, I would drag for at least an hour or 2 before I would feel halfway awake. I could have crawled back into bed most mornings. Now- once I am up and out of bed, I am AWAKE for the day! I am so blown away by this all-natural product! I have been getting so much done with all this energy! I've also been eating foods that support my metabolism, but it wasn't until I started the liver pills that my energy sky rocketed! Highly recommended this product!
05/14/2022
Josh W.

United States
Wonderful Product
Ancestral supplements have been a wonderful addition to my diet. The combination of Chris Holt and Brian Johnson have also led to further research and strengthening of my own diet and fitness regimen. Thank you all, forever grateful.
05/14/2022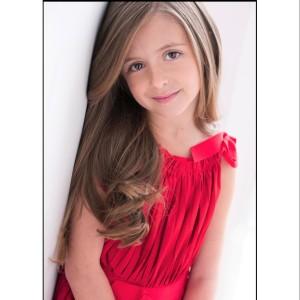 DD
DinaDina D.

United States
My son is growing and his ab muscles are popping.
I bought these for my son who is trying to gain muscle and height. It's amazing that in just a few weeks his stomach was popping with muscles. All that has changed is the liver supplements. We love them!
05/13/2022
Shannon D.

United States
Second pregnancy with stellar lab results
I am pregnant with my second child and just received by initial blood panel. My midwife was so impressed she texted me "Lady your labs are the best i've ever seen!" I am taking AS Liver & Wild fish eggs pretty much exclusively. For those that don't know the initial blood panel checks; iron, white and red blood cells, vit D, blood sugar, kidney, thyroid and electrolytes. I eat paleo in addition to these supplements and live in a sub-tropical environment so that helps but a ton of people here are low in D still! My first pregnancy I took an ungodly amount of supplements, my kid is an adonis and in perfect health but my labs were not as good as they are this time just taking liver & fish eggs..and let me tell you it's way less work taking two supplements rather than 7!
05/12/2022
Anna M.

United States
Beef Liver
The beef liver supplement has made a huge difference in being able to sleep at night. I feel more energetic in the morning now also.
05/12/2022
Claire C.

United States
Energy Booster
I'm one of those people who are likely to crash in the afternoon even if I get sleep. Not so while on this and I'm only taking 4. (The full dose says six.) I have not had any side effects or bad reactions and I'm nearly heading into my third week, so that's a positive to me. When you have IBS you are never sure what you'll react to, but this has been pretty easy on my stomach. I'm hoping for continued progress and am going to try the intestines next. I'm glad that the owner reaches out himself. It can be a little daunting to figure out what you might want to take for your specific needs, but if you want energy, for sure start here.
05/11/2022
Eden

United States
Game changer
I love this beef liver supplement! It's been a game changer for a nutrient-deficient person like me. I specifically chose to take this because I found out I need vitamin A and B vitamin support (amongst other nutrients I'm low in) after doing a NutrEval blood test recently. I've come to realize that beef liver is truly one of the most nutrient-dense foods ever. What I didn't know or understand before when I was on a plant-based diet is how *bioavailable* the nutrients in animal foods are. I have so much more energy since taking this! It holds me over in between meals well. I can *feel* the nourishment and satiation. I ran out and didn't get a chance to order more for a few weeks and could FEEL how much less energy I had. Definitely made sure to get on the subscription now that I know this really WORKS for me! I appreciate how high quality the source of these supplements are. Will definitely continue to take this. The best part is that it's not really a "supplement" it's real, natural, nourishing FOOD. Food that my elders and ancestors have eaten since forever. Ancestral wisdom
05/06/2022
Eileen

United States
Love the liver capsules!
As someone that still doesn't like the taste of liver, the capsules are a great alternative. I usually open the capsules and put the liver powder in smoothies. Will be trying other products in the future.
05/05/2022
Renee C.

United States
My hair stopped falling out!
I started this supplement due to low ferritin. I'm nearing the two month mark of consistent use and my hair has stopped falling out, which had previously been a big concern. I've also noticed I have more energy and am not so cold. I'm sold on this stuff!
05/02/2022
Garrett N.

United States
Beef Liver
My experience is great, I feel way stronger when working out.
05/02/2022
Kayla H.

United States
Worth 100 stars
I've been taking this consistently for about 3 weeks now and I take less naps, don't need energy drinks anymore, did not have menstrual cramps, and overall feel great! Can't wait to recommend to my loved ones.
04/28/2022
Kat

Canada
You can feel the quality.
With the beef liver, I do feel that I have improved energy and mental clarity. I originally purchased this product for my iron and I won't know about my iron until I do blood work. They also reccomended a product called blood vitaloty by their line to try and add in for iron. So far, great product.
04/28/2022
Tom M.

United States
Very good product
Ancestral Supplements was recommended to me by a Florida health practitioner I'm working with named Connie Fox. She has thoroughly researched all the freeze-dried bovine organs & glands on the market and believes that this brand is one of the best and the purest.
04/27/2022
carl c.

United States
Nutrient dense liver caps
Getting in my liver with a top supplement. Highest quality on the market.