---
<! -- -->

Customer Reviews

Write a Review

Ask a Question

Filter Reviews:
thymus
supplements
company
allergies
Brian
products
body
kidney
bottle
life
06/18/2022
John N.

United States
Thanks
I want to the thank you all for your commitment to the lifestyle we should be following. I'm 63 and was wondering if I had enough time left to accomplish the goals I have in my life. My son introduced me to Ancestral and I couldn't be happier! My knees, my body have stopped hurting like before, my blood pressure meds are gathering dust, and I feel like "doing things". I'm all in. Nutrition is everything! Thank you for your dedication to the way Man is supposed to live. We all have a lot to learn. Ps - I sent my son, who suffers terribly at 29yrs old with hay fever allergies-( doc told him to move anywhere not green), a bottle of your Thymus, and he is reporting great relief this summer. Got you another customer! thanks again!
06/07/2022
Kristy J.

United States
Awesome product!
I began taking ancestral supplements about 9 mos. ago. I was having migraines so frequently it was consuming my whole life, plus I was taking over the counter meds. more than I wanted to. I now maybe have a couple of migraines a month, and it is to the point to where sometimes I don't have to take anything for them at all, I am hoping they go away completely. This is a great product, and the customer service can't be beat!
06/02/2022
Tytanya R.

United States
Amazing
These supplements are amazing. Brian , Kat & all other staff are caring friendly and very responsive!!! If you're struggling with any health issues reach out to them for guidance. So much to say… my dad told me about AS & credits these Whole Foods supplements for saving his life. They really are a game changer. I have 7 supplements now that I cycle for each day of the week. I sleep better & feel better, it can only get better from here!!
05/27/2022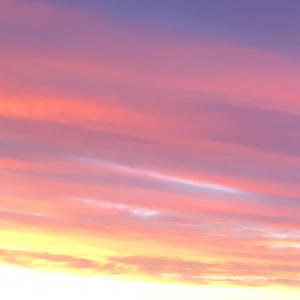 NS
nicolette S.

United States
Best product I've tried
The thymus in my opinion has made the biggest difference for me. I can tell my skin is better my hair is growing and my hormones are back on track! Also helps with inflammation! LOVE this product! By far my favorite! And Brian and his team are so helpful and informative !! Thank you!!
05/16/2022
Marie

United States
Loving Thymus
My dog Chloe is doing excellent on one Thymus per day. The itching on her paws has dropped down to almost nothing. She's calm as ever and much happier! Also, my breathing has improved overall by taking four Thymus a day. I now can take deep breaths where as before I never passed the breathing tests and I was always short winded.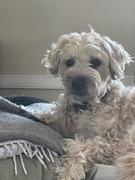 05/07/2022
Elaine

United States
Thymus is working miracles!!!
I suffer from seasonal allergies. It is horrible... they are relentless! I thank God that I supernaturally stumbled upon Ancestral Supplements a few years ago. I will forever be indebted to this company and their amazing LEADER, Brian. He has advised me every inch of the way concerning my many health concerns. When he suggested that I consider the Thymus supplement, I ordered it. Then it arrived!!! Exactly one hour after taking just three of the thymus supplements, my nose stopped running, my eyes stopped itching and watering and I stopped sneezing. Truly! I praise God for this supplement which stopped my pollen allergy DEAD in its tracks. I wanted to cry because I have tried EVERYTHING and I have suffered since I was 30. I am now 65. May the Lord prosper you one-hundred fold for your extraordinary concern for the well-being and health of ALL of your customers. Your compassion, your kindness, your generosity, and your knowledge of what it means to live the ancestral lifestyle where we thrive, not just survive, knows no bounds. Hugs!!! Elaine
05/04/2022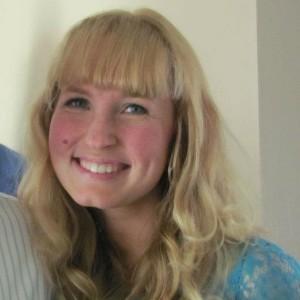 AR
Alicia R.

United States
Gave us hope
I emailed the company and had the privilege of exchanging information with James. He was kind, thoughtful, and helpful in his response and recommendations for our situation. We took the advice given and started my husband on the thymus and colostrum and we are starting to see changes! I cannot thank you enough! We started slow with just two of each a day, but are up to four each this week and he is starting to have enough energy to even play a little bit with our boys. You have truly helped give us hope and some life back! My husband has had debilitating lyme and no matter what western or eastern medicine solutions we tried, we could not make head way. This is the only thing that has helped him start to feel like maybe he can get his life back and heal. We are now going to start adding in the beef spleen and beef lungs as well.
04/30/2022
Cathy R.

United States
Love these products
I have used the kidney, liver, ***** and thymus supplements and they are all great products. My hair has gotten thicker and my skin has improved, and my eyes have improved in focusing and not feeling as tired. The thymus has been awesome during allergy season. My sinus has never been so clear. I highly recommend this helpful and sincere company and their high quality products.
04/28/2022
Alyssa

United States
So Grateful
I am loving the Thymus and it has made a big difference in my immune system. My eyelids are no longer swollen and itchy and I am no longer reactive to certain foods. I love wine and even the purest biodynamic wine would give me a tension headache if I had two glasses. Now I get way less tension headaches and can drink wine knowing I won't wake up with a headache the next day :) I believe it has also helped my husband's immune system as well. Now, trying to convince my dad and brother to get a bottle to try. Thank you guys for your wonderful company. I've never felt more passionate about any other product. I think my family may be sick of hearing me talk about it :).
04/19/2022
ronald e.

United States
Just wanting to feel better at 50.
If you need to feel better this is where you need to look. This is the key to my nutrition. My wife is on the program too. These supplements are the stop gap to helping you get the things we need when we can't get it in our food. I take many of their supplements. Liver King is on to it. Find a new way starting here! You won't regret it!
04/18/2022
AJ

United Kingdom
Speedy Relief of Cold
My mother has started taking the Ancestral Supplements Thymus and believes it helped cured her of a cold (not covid) more quickly than usual... Her colds usually last 3 weeks!
04/18/2022
Michaela E.

United States
Unreal.
I emailed AS asking for help with eczema, hair loss and more. I was guided to purchase Kidney, Thymus and Bone & Marrow. I also had been taking beef liver first and loved it. Hands down the thymus and kidney saved me. I was losing feeling in my legs and having what seems to be blood pooling issues leading to a heavy feeling in my legs and a super itchy rash. I went to a dermatologist and he told me nothing and prescribed meds. I bought the thymus and kidney and started slow, however the healing started when I took higher doses of both. My rash is healing!!! I noticed significant improvement in my skin, hair and nails. The best part was I felt literally brand new. I didn't have allergies to foods and pollen anymore. My digestion improves daily and my legs feel less swollen and my face slimmed down ! It seemed my whole body lost water weight. My joints and teeth stopped hurting as well. I can't thank you guys enough. This company goes above and beyond. I just ran out and wish I could reorder but funds won't allow at the moment. Thank you from the bottom of my heart!
04/16/2022
ivonne f.

United States
Thymus product on Hashimoto's
I decided to try the thymus product for my allergies and also read in description that it may also help with immunity. My EOS absolute market in lab work has been high for years, up to a 9 at one point. Now it's down to a 3! Well within normal range. I've been taking the thymus product for several months and I've also seen decreases in my Hashimoto's antibodies. One of them in in normal range and the other one is in the teens so that's great! I wasn't expecting that so I'm so glad to have tried this product! I'm looking forward to now trying their thyroid product.
04/06/2022
Gabriela C.

United States
Amazing products
I love all your products But me and my family use every day thymus for us works wonder keep our inmune system perfect
03/28/2022
Margaret B.

United States
On My Second Month Taking Thymus
Good evening, I originally purchased Ancestral Supplements, Grassfed Thymus to provide relief to my allergies. Yes, they have improved. My nose is not as congested. In addition to my allergies improving, my energy level is awesome. I feel awake. I was drinking (3) cups of coffee a day. At this very moment, I don't think I need one cup. Perhaps we can also coin this supplement as the Fountain of Youth.
03/27/2022
Elaine

United States
So Grateful!
I continue religiously to take my daily food supplements. I planned on ordering thymus again as we are now in allergy season here in PA; however, I have not had any issues to date. WOOHOO! I am thinking it may be my consistency with my ancestral supplements. So perhaps I can pass on thymus this time around. I am amazed as I suffer horribly with seasonal allergies, but I am GOOOOOOD unbelievably GOOD!!! Thank you, thank you, thank you Ancestral Supplements and the tribe!