---
<! -- -->

Customer Reviews

Write a Review

Ask a Question

Filter Reviews:
energy
supplements
placenta
difference
Brian
cycle
liver
Tallow
body
sleep
05/17/2022
Connie Y.

United States
Works!
I take one placenta am and pm. Has been working to keep my hot flashes away. A wonderful product from AS as are all their products.
05/14/2022
Donna S.

United States
For Women Only! ; )
Ancestral supplements are great quality. I think that taking similar nutrients as our body needs helps us with energy, illness, and being healthier.
03/13/2022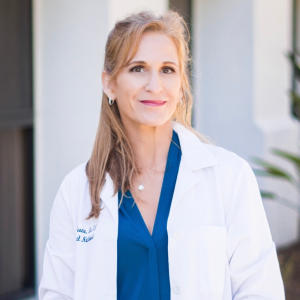 JK
Juli K.
I'm a Clinical Nutritionist and I love this product! 5 STAR!
I feel better energy more consistently, better sleep, better moods, and just more grounded and balanced with this product. I'm 54 and I have never felt better but the past few years have taken their toll with too much time indoors running my practice and my groups, and not enough play and rest time. I took the LIVER for a few months last year and then recently tried the Placenta and am back to order more Placenta an I'm probably going to try another product. I think this Placenta is something my body really needed. I feel more clear-headed and though I am post menopausal and on other supplements, bioidentical hormones, and compounded thyroid I think the Placenta is helping immensely with my hormones and my vitality. I can't really think about what it is because it's kind of gross but it's too good to not try if you are a women and have hormone issues. The owner Brian was so great about answering my questions and providing information. I'm so happy it's in stock! I don't take money for recommending any products or companies, but I do recommend the products and companies that I use, believe in, and love, and this line is at the top of a fairly short list. Thank you Brian and staff for making fabulous products.
02/08/2022
Jana P.

Slovakia
Placenta
Fantastic company, with amazing products. The customer service is outstanding, great personal communication, you really don't see these types of companies often. I started Placenta and Liver couple of weeks ago and slowly seeing my energy returning. There is no wow effect some people experienced but there is an improvment for sure. Planning to try more of Ancestral Supplements. Definitely recommend to try them. Great company! Thanks to all team!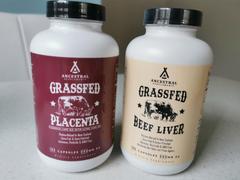 02/07/2022
Amanda K.

United States
Another amazing product!!
I feel like this was the missing link for me. I'm in my mid 40's and have hypothyroidism. I take AS thyroid, tallow and fish eggs. Recently I had my blood work done and had low estrogen, low progesterone and a few other items a little off. I felt pretty tired and recently gained a few pounds. I workout daily and eat very healthy so I knew something was off. Since adding these (I'm at 3/day), I've lost 5 lbs and my energy improved. I already reordered!
01/08/2022
Cynthia T.

United States
Love the Placenta
I am a 63 year old woman and I have been using natural Progesterone oil for about 25 or more years twice a day every day and if I didn't I had a very difficult time with my emotions and my peri and eventually menopause . I just started Placenta in November I think it was and I love it , it has made a wonderful difference in my dryness down there and my emotions , sleep , anxiety and so much more . I am on auto ship so I don't forget to reorder .
01/06/2022
Tatiana K.

Canada
Best Supplements Ever! What a difference!
It's amazing! I'm still discovering some of the products, but already feel the difference in my body, my mental and physical health! I feel more energy, less craving for sweets or junk food. I just love how i feel!
12/31/2021
Mica W.

United States
Amazing....
Overall, my experience with these supplements is amazing. My cycle is less painful and I have a lot more energy!
12/28/2021
Sherry H.

United States
Pure Brain Power
I bought a bottle when this first was available. Taking 6 a day until the bottle was gone. In 2 days I realized that my brain was not functioning on all cylinders. I now have this on a monthly subscription. When I started taking this again, my thoughts and thinking cleared right up. I am a 50 year old women.
12/14/2021
Elizabeth C.

United States
Placenta
I can not even express my gratitude enough for all of these products but for this one in particular. I have a very large fibroid that has been causing many problems recently with excessively long periods and very painful and messy. I have tried many things and all have failed except this product. I received the placenta right at the beginning of my last cycle and started taking it immediately. I had the shortest least painful period I have had in YEARS! I can hardly believe it. I feel like I am finally not only getting some relief but that I am actually healing. THANK YOU!!
11/16/2021
Kim

United States
Exactly what I needed!
I can't say enough good about this company and the amazing customer service that I have received. I've been on a regimen that Brian (owner) thoughtfully suggested to help with fertility as we are trying to conceive. He responded promptly and with so much great information. It is evident how knowledgeable he is and how much care and love goes into each product! I can honestly say that I feel great! I've been taking liver, bone and marrow, tallow, fish eggs, adrenal, and also added in placenta recently. I feel like placenta was a game-changer for me. It brought an overall sense of peace, even in the midst of the chaos of this world, a possible mandatory jab at work, etc. I think this was really needed for me and it seems to have balanced my feminine energy. I got off birth control about six years ago and had very easy cycles - no cramping or major issues. However, at one point I started doing some calorie restricting Keto and ******* up my hormones. My periods for a few years have been less than ideal - with cramping, back pain, and overall exhaustion. However, I am happy to report that this last cycle (on supplements for about 3 months and placenta for about 1) has been back to "normal." I didn't even suspect that my cycle was going to start because I didn't experience any breast tenderness or cramping. And I didn't experience any kind of energy loss. If anything, I had more energy somehow. Amazing!
11/01/2021
Curtis T.

United States
Grass Fed Placenta
Fantastic product! It has made a huge difference in the way that I feel. Love Ancestral Supplements and the improvement in my health.
08/27/2021
Lynn M.

United States
Great stuff
Wow Brian-your a caveman :) A picture says a 1000 words and it looks like those are some potent supplements…. Which they are because I am on several and they definitely have helped me immensely when I take them on a regular basis. Thank you for the awesome supplements and special care you take with your customers. Lynn