---
<! -- -->

Customer Reviews

Write a Review

Ask a Question

Filter Reviews:
Thyroid
energy
supplements
health
liver
Brian
difference
results
company
body
06/17/2022
Angela C.

United States
This is amazing
I have a vitamin regime i stick to that has brought me back to life, but mainly these have been my holy grail. I have so much more energy now and I absolutely love these. I took these for 8 months with my thyroid meds and was able to finally wean off them. But I also stick to a low carb/keto diet recommended if you're healing your thyroid.
06/12/2022
jack

Canada
love it
Hey so I'm a 24yr old male with a struggling thyroid and am currently on your beef thyroid and beef organs. was on Synthroid but am currently weaning off with the beef thyroid and feeling better than before honestly.
06/09/2022
susan g.

United States
great products
I have purchased a number of the products and they are all really good. I'm pleased I found them.
06/08/2022
Robin G.

United States
This Thyroid supplement is awesome.
I don't go a day without this. My metabolism and brain fog are so much better and I can exercise without feeling exhausted all the time. I have been taking it for a year. Keep doing what you are doing. As soon as I am working again I will be taking Liver, Living Bone and Fish oil supplements. This is the real way to heal! (I say that to anyone who asks how I am 65 and look 45)
06/07/2022
Kristy J.

United States
Love this product!
I had my thyroid removed about 5 yrs. ago. This along w/my thyroid medication has given me more stability and energy. I love this product!
06/04/2022
Lori G.

United States
Beef Thyroid
Not wanting to eat meat, and concerned about heavy metals in fish, and having moderately low thyroid function, I made peace with this product as I know it is super clean and has not toxins or heavy metals. I know it is better than desiccated porcine thyroid...so giving it a try. So far feel ok!! I trust this company!!
06/03/2022
JOHN B.

United States
Something is working
I am an eat-to-live person who has had a history of hypothyroidism. After three months of feeling less than normal including two initial weeks of 4-flu-like symptoms, likely covid, I discovered your desiccated thyroid supplement. I had read about this as a hypothyroid protocol but had never seen or found it, then it found me. I had taken it for 3 weeks and have a renewed energy and vigor that I can say at 70 years old I have never experienced before! Previously, sardines were the only food which helped my test readings, but they never made me feel as well as I feel now. It has been a full month since beginning this supplement and I miss days when I have sardines, salmon, ahi or a vegetarian meal. I cannot speak about the dosage, but I can say that if I have any adverse effects in the future, I will let you know.
06/03/2022
Theresa H.

United States
Energetic w/Sharper Mind
Have to say, being vegetarian I was skeptical when my acupuncturist recommended I start this regime taking animal organs to treat my thyroid/adrenal imbalance. It's working. I'm taking now 6 a day of the thyroid version and I am feeling stronger by the day. Brain fog is behind me and I've got more energy.
05/29/2022
Cathy W.

United States
Helps to balance thyroid without more meds!
I am typically low on B vitamins and haven't been supplementing lately. My latest blood test showed normal levels of B vitamins and the only thing I attribute to the new readings is the BEEF LIVER I buy from you so thank you very much!! I also use the adrenal and thyroid and seem to have more level moods and energy even with Hashimoto's Hypothyroidism lingering in the background!!
05/26/2022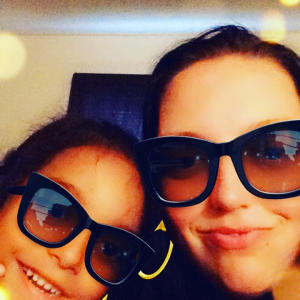 M
Melissa

United States
Great Product
I started using this because I was having some trouble finding my usual brand and was pleasantly surprised. Not only does it arrive quickly and work great, but I need less total grains per day than I did with the other stuff to keep my thyroid functional. Just placed a second order!
05/26/2022
marie l.

United States
Wow!
Just after one day of taking one capsule- I notice a difference! It gave me so much more energy pretty much right away. And decreased my symptoms of water retention and urine retention which I didn't know was even related to low thyroid until now. Amazing customer service too! I am so impressed by the integrity and amount of heart they put into their work- thank you AS!❤️
05/25/2022
Zsembery

United States
Excellent!! No more armour!
I have replaced armour thyroid with this! No more restless legs! No more insomnia- after 25 years!!! The best!
05/16/2022
Beverly V.

United States
Ancestral Beef Thyroid has kept me "steady"
I have Graves' Disease, had my thyroid ablated 25 years ago, chose to step away from conventional medicine, and have been using beef thyroid as a supplement to replace what my thyroid does not produce. Ancestral has been a great product and supplier of what I've been needing.
05/11/2022
Andy W.

United States
Great Product
After a recent blood test I had sub clinical hypo thyroidism. Further testing showed antibodies that indicated hashimotos. I started taking Beef Thyroid and now my subsequent blood tests have all come out normal. I also tend to have a bit more energy through the day!
05/07/2022
Christa

United States
Thyroid Panel
We just received my sons thyroid panel back and it looks great! Thank you!
05/06/2022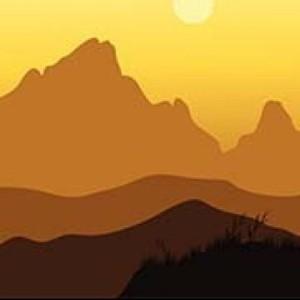 SH
Sue H.

United States
Outstanding product!
I wanted to let you know that after many attempts of trying to balance my hypothyroid condition, I finally have awesome blood work! My numbers were all in the center of the range. Thank you so much for having such great glandulars!