---
<! -- -->

Customer Reviews

Write a Review

Ask a Question

Filter Reviews:
kidney
supplements
difference
histamine intolerance
company
symptoms
doctor
energy
Brian
health
08/03/2022
Janice R.

United States
Allergy
These have helped my fall allergy problems. By now I'm usually a stuffed up mess but this year, not even a sniffle.
07/14/2022
Danielle P.

United States
Histamine intolerance lifesaver!
I have histamine sensitivity and had a very limited diet to prevent my debilitating symptoms. I researched DOA and found that kidney was high in this. I read the reviews and noticed other people were finding relief from their histamine issues with this product. To my delight I did too. I'm now able to eat high histamine foods in moderation as long as I take 3 caps with each meal. I'm very happy to have found this company.
07/13/2022
Crystal H.

United States
Dramatically Improved My Quality of Life
Tons of research led me to suspect that I had a histamine intolerance due to a deficiency of DOA (diamine oxidase). Reading through peer reviewed studies on the effect of DOA supplements on histamine intolerance I was convinced to give it a go and purchased desiccated beef kidney from Ancestral. I have been taking it for 2 months now and here is what has happened.. 1. I sleep through the night, every night. No nighttime wakings from 2-5am that occurred 2-3x a week. 2. No more tension headaches. None. I was spending 2 weeks out of 4 popping tylenol all day long to function, especially before my period. 3. No more stomach issues. I had just thought bloating and stomach pain were a daily part of life. Now I can eat what I want when I want. 4. The only con - I get constipated if I take too many. Now I take 2 pills before bed. That's it. No constipation and all my symptoms are gone. I am so grateful for this product and I share my story with everyone who is suffering from a possible histamine intolerance in the hopes they will find the same relief that I did. Thank you Ancestral!
07/08/2022
GoodieVibes C.

Canada
Great supplement
Fantastic, high quality supplements that you can feel the difference after taking them. Higher energy, better stamina and better mood overall. Highly recommend
06/08/2022
Maureen C. Donnelly

United States
Allergic ringers under eyes resolving; Grassfed Kidney
My lifestyle and diet have been holistic for years. One ongoing problem For years has been low grade food allergies, allergic shiners under eyes and a rare anaphylactic reaction. My eyes started clearing up one week after starting the Kidney formula, 3 weeks and shiner free 75% of the time. I'm a "fact" person, took before and after photos of my eyes.
06/06/2022
Rebecca B.

United States
Amazing Histamine Relief
I have kidney pain for unknown reasons, but I do know that foods higher in histamine I have major sensitivities to and my kidneys will hurt worse after certain foods. So whenever I eat a food like aged meat or just any food allergy, I take these and it really helps! Whatever the issue is though, I do have to take a high dose, some days around 12.
05/29/2022
srfriddle@gmail.com Friddle

United States
Trust these products
Though I haven't used these products long enough to give a true review all I know is my overall health is getting better and I haven't had any more UTI'S since taking the kidney supplement while waiting for the bladder supplement to come back to stock. I used Dr. Royal Lee's supplements for 30 years and I know you guys are on the right track. So glad we found you.
05/27/2022
Caroline

United States
Beef kidney
I have been taking high amounts of beef kidney and liver supplements which GREATLY improved my skin issues. I have also found that my nose is a lot less stuffy during allergy season.
05/23/2022
Sarah

United States
Restore energy
I have been dealing with extreme fatigue from long-standing health issues, including the kidney issues that one experiences as part of long covid. Dragging myself through the day and working with so many modalities - acupuncture, osteopathy, functional medicine, herbal and glandular adrenal supplements. The day I took my first capsule of kidney I felt sustained energy I hadn't had in years. I couldn't believe it. Now I take it every day and am slowly recovering. I am very grateful for AS.
05/01/2022
Tyson S.

United States
Kidney and thymus
the ancestral products that I've been taking (kidney and thymus) have helped me tremendously. It seems that they have balanced my histamine levels and that has given me mental clarity, better energy and mood. Also having a customer service team that can provide the information like you have for me is also very helpful and comforting.
05/01/2022
Lindsey W.

United States
Never had a supplement work so good. This company is legit
I was recently diagnosed with a thyroid problem and I can't tell you how much this product is helping me (I didn't even realize how exhausted I was and even the pain in my throat I was unaware of until literally 24 hours after I took this product). I'm in a way better mood too. Thank you
04/22/2022
Ashley L.

United States
Life Changing
I have struggled my entire life from histamine intolerance related to low DAO levels. Taking this supplement before meals has literally changed my quality of life. So thankful for this product.
04/19/2022
Dion W.

United States
Top notch whole food supplements
I tried these on a whim and have been blown away by their efficacy, my seasonal allergies are a thing of the past and I have more energy. Give them a try, you won't regret it.
04/18/2022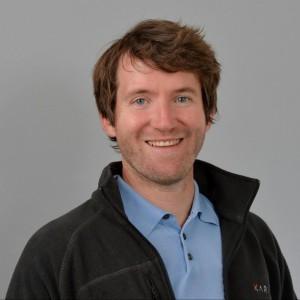 GW
Greg W.

United States
The difference is noticeable
Got this for the DO to help with digestion. It makes a difference.
04/16/2022
Jessica

United States
Life Changer!
I just recently tried the beef kidney for food related inflammation and it has been a night and day difference! This is such a life changer. I have been fighting inflammation for 6 years now and I was able to eat out on vacation for a week straight without inflammation!!! My functional doctor advised me to take DAO, B-12 and selenium and this supplement covers all those bases and is a natural source. I am so grateful I found this company.
04/14/2022
Emily

United States
Amazing, a life changer!
This product has been incredible! I'm big on trying new supplements that can help improve my overall health, and lately I've been struggling with an overwhelming histamine response, and feeling sick, covered in hives. The first time I took this, I felt my body calm down. It completely shocked me. It was like all the tense, irritable inflammation energy just dissolved. I take it religiously, and can't imagine going a single day without it. The customer support was phenomenal too. I sent an email asking for advice about my histamine issues, and received a very thorough and thoughtful response within an hour. I immediately followed the advice, and purchased the thymus supplement. It's on its way, and I am so excited to try it. Knowing that more relief is coming, from a trusted and well made source - I just don't have the words for how wonderful that feels! I will be posting my review for thymus very soon! Many thanks to this company and the kind people that work there!