---
<! -- -->

Customer Reviews

Write a Review

Ask a Question

Filter Reviews:
kidney
supplements
difference
histamine intolerance
company
doctor
thymus
histamine
body
energy
05/01/2022
Tyson S.

United States
Kidney and thymus
the ancestral products that I've been taking (kidney and thymus) have helped me tremendously. It seems that they have balanced my histamine levels and that has given me mental clarity, better energy and mood. Also having a customer service team that can provide the information like you have for me is also very helpful and comforting.
05/01/2022
Lindsey W.

United States
Never had a supplement work so good. This company is legit
I was recently diagnosed with a thyroid problem and I can't tell you how much this product is helping me (I didn't even realize how exhausted I was and even the pain in my throat I was unaware of until literally 24 hours after I took this product). I'm in a way better mood too. Thank you
04/22/2022
Ashley L.

United States
Life Changing
I have struggled my entire life from histamine intolerance related to low DAO levels. Taking this supplement before meals has literally changed my quality of life. So thankful for this product.
04/19/2022
Dion W.

United States
Top notch whole food supplements
I tried these on a whim and have been blown away by their efficacy, my seasonal allergies are a thing of the past and I have more energy. Give them a try, you won't regret it.
04/18/2022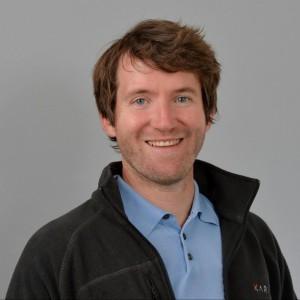 GW
Greg W.

United States
The difference is noticeable
Got this for the DO to help with digestion. It makes a difference.
04/16/2022
Jessica

United States
Life Changer!
I just recently tried the beef kidney for food related inflammation and it has been a night and day difference! This is such a life changer. I have been fighting inflammation for 6 years now and I was able to eat out on vacation for a week straight without inflammation!!! My functional doctor advised me to take DAO, B-12 and selenium and this supplement covers all those bases and is a natural source. I am so grateful I found this company.
04/14/2022
Emily

United States
Amazing, a life changer!
This product has been incredible! I'm big on trying new supplements that can help improve my overall health, and lately I've been struggling with an overwhelming histamine response, and feeling sick, covered in hives. The first time I took this, I felt my body calm down. It completely shocked me. It was like all the tense, irritable inflammation energy just dissolved. I take it religiously, and can't imagine going a single day without it. The customer support was phenomenal too. I sent an email asking for advice about my histamine issues, and received a very thorough and thoughtful response within an hour. I immediately followed the advice, and purchased the thymus supplement. It's on its way, and I am so excited to try it. Knowing that more relief is coming, from a trusted and well made source - I just don't have the words for how wonderful that feels! I will be posting my review for thymus very soon! Many thanks to this company and the kind people that work there!
04/13/2022
Raul T.

United States
Great for allergies!
Helps with my histamine response.
04/11/2022
Michelle

United States
Kidney improves Histamine Reactions
I just started taking kidney and in less than one week I'm already noticing a difference in reducing my flares to histamine foods. I'm so encouraged!!
04/05/2022
marie l.

United States
Lifesaver!
If you struggle with histamine intolerance then you need to try this! It even helps with oxalate sensitivity. My issue with histamine and oxalates sent me to the hospital for what I thought was the strangest symptom- I couldn't *** (urine retention). I didn't know it was related to histamine and oxalate intolerance until further research. This has been the only thing that has helped. When I first took them while having a bout of urine retention, I was able to *** about an hour later. It has the added bonus of raising my DAO levels (and copper) so it's not just masking a symptom but addressing the root cause. Aside from the high quality products, the customer service is extraordinary. I've been emailing with different employees- all super informed and intelligent and very kind. Seems like an amazing place to work- people that truly care about humanity. I'm inspired by this company and so very grateful for their products.
04/03/2022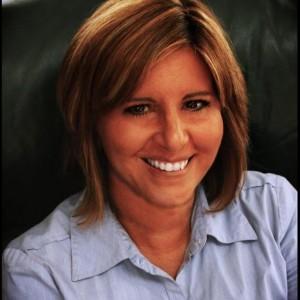 S
Sheryl

United States
Liver & Kidney Improvement
My husband and I are loving your products so far although we are fairly new so still learning. We both noticed almost an immediate difference even with just one capsule when first starting. Main area we noticed is stomach is so much less bloated, increased mood and energy with the Beef Liver & Kidney as well as hormone balance. Surprisingly, the Trachea also seems to have greatly helped our snoring. We are 100% sold on your products. Pretty cool!
03/31/2022
Nolanne A.

United States
Great Product!
I had Histamine intolerance and when I found these and started taking them I improved dramatically, and no longer have any symptoms, and i don't ever want to be without them. I highly recommend!!!
03/17/2022
Patricia H.

United States
Natural DAO!
I have histamine intolerance and recently started on your kidney product. I only eat 2 meals/day so I have taken 1 before each meal. I already see improvement – THANK YOU!!!
03/15/2022
Tracy G.

United States
Dude! It works -
Began this supplement recently - have had a myriad of health issues, which I will spare y'all the details, but suffice to say, histamine intolerance has been a thing…. A thing of the past! Taking this kidney + thymus supplements daily. At least one area of my health is noticably improved. Rock on!
03/12/2022
Barbara K.

United States
Kidney Support
I am currently taking your Kidney supplement and I love it. Recently had blood work and doctor said my kidneys were working great.
03/12/2022
Barbara K.

United States
Kidney Support
I am currently taking your Kidney supplement and I love it. Recently had blood work and doctor said my kidneys were working great.