---
<! -- -->

Customer Reviews

Write a Review

Ask a Question

Filter Reviews:
colostrum
supplements
company
energy
bottle
life
Brian
difference
Beef Organs
health
05/04/2022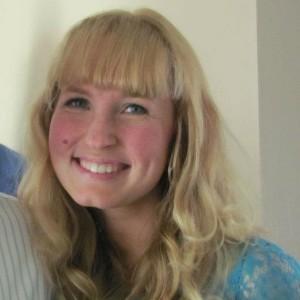 AR
Alicia R.

United States
Gave us hope
I emailed the company and had the privilege of exchanging information with James. He was kind, thoughtful, and helpful in his response and recommendations for our situation. We took the advice given and started my husband on the thymus and colostrum and we are starting to see changes! I cannot thank you enough! We started slow with just two of each a day, but are up to four each this week and he is starting to have enough energy to even play a little bit with our boys. You have truly helped give us hope and some life back! My husband has had debilitating lyme and no matter what western or eastern medicine solutions we tried, we could not make head way. This is the only thing that has helped him start to feel like maybe he can get his life back and heal. We are now going to start adding in the beef spleen and beef lungs as well.
05/02/2022
James L.

United States
Best colostrum on the market
Love AS Colostrum for its quality. I have tried many other brands and came back to AS because none of the others gave me benefits I could feel. The gut healing and muscle recovery are palpable with this colostrum. Keep up the great work !
05/01/2022
Scott S.

United States
Amazing customer service
My first order of colostrum was lost in the mail, so they sent me another bottle for free. Both bottles ended up arriving, but ancestral supplements customer service generously offered that I keep both bottles. Excellent product. Excellent people.
04/26/2022
Mark S.

United States
Wonderful Colostrum
At age 64, I've made this brand of colostrum part of my daily routine, along with heavy resistance training and proper diet - including liver! It's a powerful formula that I highly recommend. God love you.
04/23/2022
Matthew M.

United States
Probiotic/Energy booster
Great product if I were to eat anything acidic since it is a probiotic. Overall energy always feels better when I have this combined with some royal jelly/ancestral minerals. (Considering bovine colostrum has most if not all minerals already lol). Love this company and these especially.
04/20/2022
Nick

United States
Simply Great!
I have way more energy since starting your supplements. I'm now able to work out even more. Anything physical I do is so much easier than before. It's changed my life.
04/18/2022
Suzanne S.

United States
So far so good
It seems to be working but I'm only taking 3 caps/day as it's expensive.
04/05/2022
Melissa K.

United States
Colostrum Magic
This product has absolutely changed my life. For years I have struggled with leaky gut which in result lead to terrible digestive issues and adult acne. Including colostrum has every improved my symptoms; skin is clearing up dramatically and my food isn't bloating me and sitting well. I'm not even done with the bottle yet and I feel a complete 180!
04/01/2022
Daren W.

United States
Feeling good, like I should.
Some guy there swallows 66 capsules every morning!? That I gotta see. Please post a video!
03/24/2022
David H.

United States
Ancestral life
We try to eat nose to tail, liver once a week, but when we can't it is so awesome to have Ancestral supplements to fill in the gaps. Thanks Liver King for making such great supplements. David H
01/28/2022
Brenda C.

United States
Colostrum
A friend told me that Colostrum helped her and her husband feel better after overcoming Covid so I decided to try it. I started by taking 2 capsules for a week and gradually adding another capsule each week. I am currently taking 3. What a positive difference it has made, and I am not even taking the maximum of 6 yet-as recommended! Great product!
01/18/2022
Brittany S.

United States
Lifesaver
My whole family is staying healthy on this product
01/14/2022
Alma A.

United States
I'm in love with your supplements
I'm very glad that I found out about your supplements.
01/11/2022
Anar M.

Turkey
Ancestral Colostrum
Great product, helped me to get rid of annoying allergy and chronic bronchitis, also improved my digestion very noticeably. Highly recommended to anyone dealing with chronic inflammation and digestive issues. No side effects whatsoever.
12/08/2021
Dustin M.

United States
Feeling normal
After reviewing Brian's recommendations and answering my wife's questions we've both started on multiple supplements they have. After about two weeks we can both say we feel more balanced and stable and just over all in better health. Looking forward to seeing how I feel in the long run and if I notice any difference I n my blood work.
11/29/2021
Jenni

United States
Immune builder!
In the words of drake… the best I ever had! Seriously though…I'm so beyond grateful I found these supplements on Amazon. I was looking for lung supplements and came across the lung ancestral has available. The reviews alone are enough to give them a try. I've now been giving my son, nephew and father colostrum since cold and flu season has started. I thank God first and foremost for our health and protection, but also thank God for ancestral supplements. Hands down, thee BEST above and beyond customer service! I can proudly say, my family and I are part of the ancestral tribe!