---
<! -- -->

Customer Reviews

Write a Review

Ask a Question

Filter Reviews:
minerals
supplements
products
company
things
energy
ingredients
body
health
everyone
07/26/2022
Michele C.

United States
Slow but sure
Unfortunately, my husband neglected his heath to take care of and provide for 9 children for 20 years and it has resulted in lethargy and no ****** function. He had been taking ****, the adrenal supplement collagen and the minerals and he's feeling life come back to him. He has hope and it has allowed him energy to move again. P
07/25/2022
Stephen M. Green

United States
Get those MINERALS
Great way to get your minerals because, let's face it, our daily diet doesn't come close to getting it.
07/24/2022
Jake L.

United States
The best investment I've made in a long time
You can absolutely feel it working. Amazing product
07/19/2022
Lynda M.

United States
Proper hydration
Really helps to keep me properly hydrated on really hot days when I'm drinking a lot of water.
07/15/2022
John J.

United States
Very good
Very good gives me energy and helps regulate my blood sugar
07/14/2022
Jamie S.

United States
Love them
I have noticed that I am no longer getting dehydrated as easily as I was prior to taking these. I love this product!
07/12/2022
John

United States
Real Miracle Pills
This company and its products have truly been life changing for me, in many ways. Prior to Ancestral Supplements, I was an athlete, and since discovering them, they have helped me get my life back. I've been battling health issues for several years now and discovering Ancestral Supplements has been a turning point in my recovery. I have a fairly severe case of an idiopathic chronic pain condition, and long ago I swore off prescription medications as a treatment. Aside from the pain, one of my biggest daily headaches is dealing with the associated nausea. Some days it is a struggle just to get liquids down. On days like these, it is extremely comforting knowing that I can take a handful of pills, and in doing so, I can efficiently consume a healthy serving of real "superfoods". I've also put these to the test. "Like-for-like", and the supporting science behind it made sense to me, but I had to personally test it. I am adamant in seeking holistic treatments for my condition, and one of the best I've found to date is elevation rucking with a weighted vest. On numerous occasions, I've gone out fasted for hours in the mountains and relied on Ancestral Supplements as my primary fuel source AND post-workout recovery "meal". Instead of my health deteriorating, my condition has plateaued and now at the age of 31, I am the fittest I have ever been in my life. Either it's the biggest placebo ploy in the supplements industry or it's the cure modern society has been waiting for and it's right under our noses. I'm going to bet on the latter. I am also a big believer in Brian and his family's mission. If you have experienced chronic health issues and have explored alternative routes, you can easily empathize with their story and understand the intent behind their message. Thank you to the whole Ancestral gang for all your work, it is greatly appreciated!!
07/09/2022
Hope

United States
Amazing for fasting and magnesium cramps
I began taking the AS Minerals recently when I began introducing regular fasting into my routine. They are amazing! Could not get through my 3 days without them. I also notice that they help my refeeding immensely. No nausea when reintroducing food. I have also noticed significantly less leg and muscle cramps. I have always suffered from them and HATE taking magnesium supplements as they tend to upset my GI.
06/18/2022
Martha H.

United States
Natural over synthetic, yes please.
I am using the bovine desiccated thyroid along with the minerals (iodine) for hypothyroidism. Ancestral products are recommended by Dr. Ken Berry. His advice regarding the thyroid function and my desire to stay away from conventional "medical" practices keeps me a loyal customer. I will always seek to stay away from "big oharna" and government interference in our health care.
06/05/2022
Amber D.

United States
Excellent product!!
These supplements are truly amazing! I've only been taking them for a month and I can feel a huge improvement in my energy,my skin, hair and overall well~being!!I'm taking the organs minerals and collagen!! Quality products from quality sources!! Thank you Ancestral Supplements for making these available to us!!
05/31/2022
Dina

United States
Love this brand!
I use the bone and marrow and I love it. It helped my hair stopped shedding. I use a bunch of your stuff, and I love sharing these products with people, bc they are so amazing!!
05/28/2022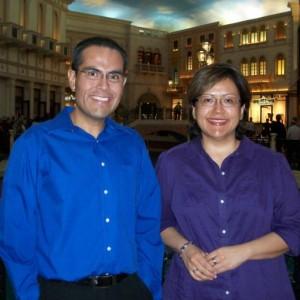 VP
Veronica P.

United States
I'm grateful for Ancestral Minerals!
I have had so many issues with leg or foot cramps and tried several different electrolyte drink mixes with water and tried individual bottles of potassium or magnesium and extra Redmond's salt but taking 6 Ancestral Minerals daily seems to be what my body needed! Thank you Ancestral Supplements!
05/26/2022
DELIA S.

United States
Love these
I really like that you offer these it's hard to fine a good quality product, which works. I take these because I believe our earth has been so depleted of minerals. And our bodies need this.
05/25/2022
Cody S.

United States
Amazing
I train Brazilian jujitsu and I have to say this is one of the best products I've taken. If you've ever trained BJJ you know how draining it can be this product is by far one of the best for recovery
05/19/2022
Alexandra C.

United States
Getting back my health
After having a bad case of Covid with pneumonia, I lost so much energy and focus, in addition to losing a LOT of hair. Four months later, I was still losing hair and couldn't get back to feeling normal despite doing all the right things to be healthy including taking expensive vitamins. But after only a little over a month of starting with this supplement and a few others from this company, I am really starting to feel a lot better. My energy and concentration are way better. I have much more energy, endurance, and strength for my workouts, and my hair is growing back very quickly now. Also, I just started to notice within the last week that I am getting taste back that I didn't realize was missing. And I could do an entire other review about the customer service with this company. From answering ALL of my questions with very detailed information to getting my products shipped quickly, the customer service is outstanding. I'm so happy to have found Ancestral Supplements!
05/19/2022
Heather

United States
Awesome stuff
I got this based on the reviews and a personal experience where a family member ended up in the hospital when they had COVID due to electrolyte imbalance. I wanted to have something on hand just in case it was needed. I started taking it at night after a short bout of insomnia. I sleep so good now. Usually asleep with 15 minutes and am usually out the whole night. Plus no leg cramps. Wake up rested and ready to go. The whole line of supplements is primo. I take organs, heart, and trachea as well.