---
<! -- -->

Customer Reviews

Write a Review

Ask a Question

Filter Reviews:
minerals
supplements
products
ingredients
things
company
health
everyone
people
body
05/12/2022
Claire C.

United States
Rehydrates
I took these because my TMJ specialist suggested a supplement that contains potassium. My other mineral supplement only had magnesium and I need both. Well, this certainly got things moving in the bathroom (in a positive way) , but the thing I also noticed was one night when I had a glass of red wine that was a little stronger than my usual, my recovery time after popping two of these was MUCH better. I did not get as dehydrated and I did not get a hangover. (I'm not encouraging anyone to go get buzzed, but this to me is proof that they are doing their job.) I was using the liquid IV brand, but not everyone, myself included, is always in the mood for a salty drink - and that one doesn't have magnesium. It's much more stressless to be able to take one thing and cover the whole spectrum.
04/25/2022
Jack C.

United States
Didnt work for my body
Great people, great service, I love all the information given in relation to our health, our bodies, and the historical aspect to all of it. I still take and enjoy the ***** blend, but I specifically ordered these "minerals" to combat the muscle cramps I endure. I reached out for guidance, whomever responded suggested I increase intake which I did, but still didnt work for me
04/20/2022
Karen

United States
I appreciate the research and effort it takes in making these products available. I have lost a considerable amount of hair from Covid and I'm hoping the minerals will help me regain at least some of it back.
04/19/2022
Alicia

United States
AMAZING
First of all, Kevin is AWESOME! He has been helping me through this journey to a new healthy me! So quick with responding, and being thorough with my questions, and concerns! I've been struggling real bad with gastrointestinal symptoms, sluggishness, headaches and so many other symptoms, with no relief or answers from Doctors. This supplement is hands down the BEST I have ever tried, and trust me I've tried so many, I've spent 1000s with no results! My gastrointestinal symptoms are now under control, my energy levels are out of this world. I don't wake up feeling sluggish and sick anymore! I was so depressed over my health/symptoms! It feels so good to have my life back after struggling every day for over 2 years. If you don't have Ancestral Supplements in your daily routine, you better grab them now! I'm currently taking the Beef Organs, Bone And Marrow, Living Collagen, and Minerals. I will definitely be adding other Ancestral Supplements as I go through this new healthy journey!
04/13/2022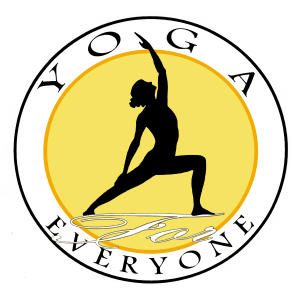 N
Nancy

United States
Thirsty ALL of the time
After living with an unquenchable thirst for . . . Several YEARS now, I finally am seeing some relief ... I DO feel that the Minerals supplement IS helping in regards to My . . . "excessive thirst" issue. Right now I am taking one in the morning and one in the evening, and I no longer retire feeling like My mouth is a desert Thank YOU
04/07/2022
Marc

United States
Lots of good stuff
There is lots of good stuff in this.
04/04/2022
Alexander M.

Cyprus
The Ancestral Wat
I have to say I am feeling great, it is still only 3 weeks into my supply , so far I can only see positive results. I will give a full review after 3 months taking the Ancestral Minerals . Bone and marrow & liver supplements
04/03/2022
Daniel W.

United States
If you're on the Keto/Carnivore diet you need this!
This will help with performance/recovery if you are on the Keto/carnivore diet or any diet for that matter. Especially if you find yourself experiencing a lot of muscle cramping. I'm not a doctor...this is just what I've learned over the years so take my advice or don't.
03/21/2022
Ming Y.

United States
Sleep better
Notice Good mood and sleep better. I only take on cap per day.
03/21/2022
susan h.

United States
Ancestral Supplements great quality
I feel confident when taking any ancestral supplement that it is superb quality. Customer Service is outstanding. I have many of their supplements. Ancestral minerals is a must during the summer months for me as we work hard on the farm and need our minerals.
03/18/2022
Phyllis S.

United States
Minerals for Health
I decided to add the minerals to our daily dose of Ancestral Supplements. I think we are seeing some additional help from this addition. Living in the desert and doing crossfit style workouts takes a toll on the body. We definitely see a big improvement since taking these supplements. I really appreciate Brian in guiding us along on which ones to take. He is wonderful to work with regarding health questions.
03/17/2022
Lawanna W.

United States
I started detoxing my body was feeling weak no energy. I ordered minerals & beef organs I noticed right away improved energy finger nails stopped breaking , currently taking 3 of each love these products looking forward to purchasing more wen I'm out .
03/14/2022
Shawn W.

Canada
Feeling good.
Bought two bottles and almost done the first one. First thing I noticed after a couple of weeks is that the foot cramps I experience during exercise are gone. Amazing ingredients. I will definitely buy again.
03/11/2022
Taylor R.

United States
I'll never go without it
I have noticed that when I take my natural green pain killer that I also use for epilepsy, I don't get as "elevated" like I did before I started taking the supplements. Some people would say that's a bad thing. I like it bc it helps me meditate & keep my head straight so I can get things done.
03/01/2022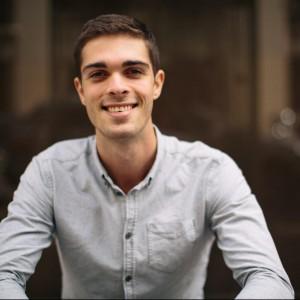 J
Jordan

Canada
Love these
Since taking Ancestral Minerals I've noticed a significant bump in my overall mental clarity, sleep quality, and an improvement in recovery time from my workouts. 10/10 recommend. Great stuff.
02/05/2022
Jacob H.

United States
so far so good
i was taking be pollen and magnesium already but when i found this it seemed like a no brainer due to it having other minerals in it and be pollen as well? after a couple weeks of use i can say it's a must have for anyone who is looking to help with hydration energy and recovery